Steve Langerud Cited in Article on Employee Attitudes
August 22, 2012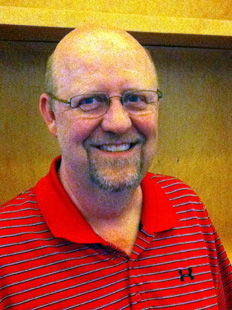 An article asks, "if your company's health isn't so healthy, should you stay or run for the hills? The answer isn't always crystal clear." The story, which includes analysis from DePauw University's "career coach," looks at now negative news about a company can affect turnover.
Steve Langerud, director of professional opportunities at DePauw, offers, "When information about the financial stability of your employer hits the news we naturally fill in the gaps with information that may or may not be true."
You'll find the complete piece here.
Langerud is regularly quoted in
stories on the job market and career development, including a July 18 feature on Indianapolis NBC affiliate WTHR-TV. He has helped more than 15,000 people with workplace issues and is available to assist DePauw students and alumni with career planning.
Visit DePauw's Office of Civic, Global and Professional Opportunities here.
Back