James B. Stewart '73 to Address Indiana Economic Club
August 24, 2012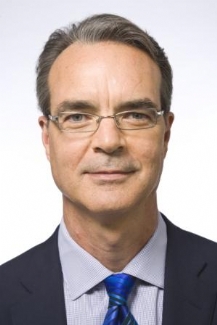 James B. Stewart -- investigative journalist, New York Times columnist, bestselling author and 1973 graduate of DePauw University -- is among the luminaries who will address the Economic Club of Indiana's 2012-13 luncheon speakers series.
Other speakers include Federal Reserve Chairman Ben Bernanke and former Secretary of Education Margaret Spellings (a 2006 visitor to DePauw), according to the Indianapolis Star. "The speaker series is considered among the city's premier power lunches," according to the newspaper.
Read more at IndyStar.com.
The author of the "Common Sense" column for the Business Day section of the New York Times and former editor of The DePauw, Stewart won the Pulitzer Prize for Explanatory Journalism in 1988 for his articles in the Wall Street Journal about the 1987 dramatic upheaval in the stock market and insider trading. He is the author of 11 books including Den of Thieves; DisneyWar: The Battle for the Magic Kingdom; Tangled Webs: How False Statements are Undermining America from Martha Stewart to Bernie Madoff; and Heart of a Soldier: A Story of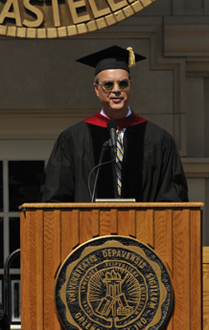 Love, Heroism, and September 11th.
A member and former chair of DePauw's Board of Trustees, Jim Stewart received the 2011 Elliott V. Bell Award from the New York Financial Writers Association. He has also been honored with the Edgar Award, the George Polk Award and Gerald Loeb awards in 1987, 1988, and 2006.
Stewart, who also teaches business journalism at Columbia University, has received many honors from DePauw. In May he addressed the University's Class of 2012 and was presented with DePauw's Bernard C. Kilgore '29 Medal for Distinguished Lifetime Achievement in Journalism. A summary of his remarks can be accessed here, or click below for video of his speech.
Back