Indy Star Previews DePauw 2012 Football Season
August 30, 2012
An Indiana college football preview published in this morning's Indianapolis Star notes of DePauw University, "The Tigers are coming off their first losing season since 1995. This is their first year in the North Coast Athletic Conference after leaving the Southern Collegiate."
With DePauw looking to improve on a 4-5 2011 campaign, David Woods reports, "Senior Taylor Wagner (Carmel) is a preseason second-team All-America kick returner.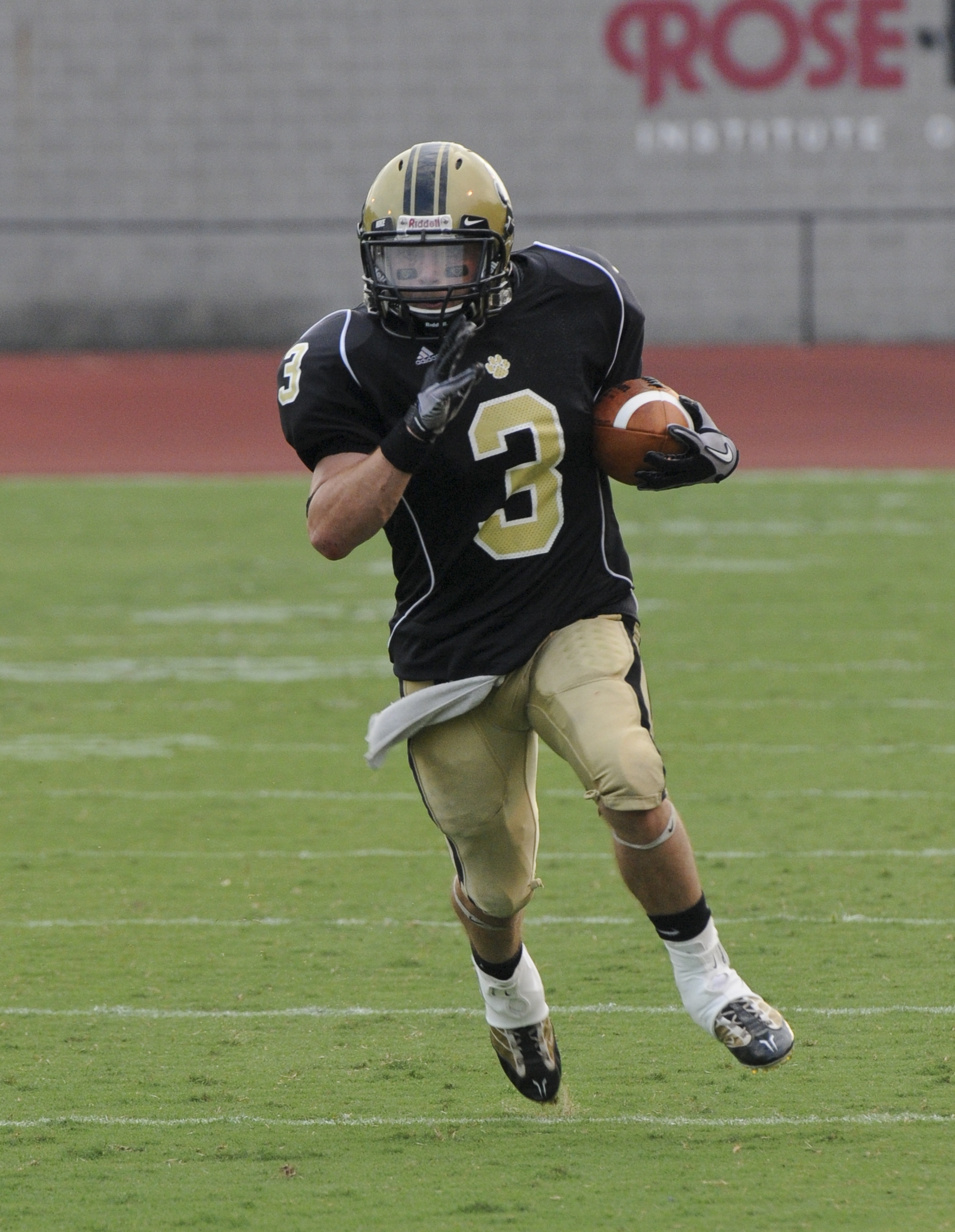 He was third in Division III last year in kickoff return average (31.3 yards) and 24th in punt returns (12.4)." (at left: Wagner in action against Rose-Hulman in 2011)
Access the item at IndyStar.com.
The Tigers opens their 2012 season next Saturday, September 8, by hosting St. Olaf at Blackstock Stadium. Get the latest on the squad by clicking here.
Back