The Bare Facts of TV Study Discourage Prof. Jeff McCall '76
September 1, 2012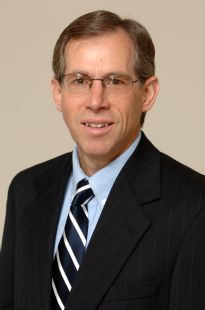 "Unless you attend Prince Harry parties in Vegas or belong to a nudist colony, odds are you seldom see naked bodies parading around as you go through your daily activities," writes Jeff McCall, professor of communication, in today's Indianapolis Star. "That's why a study just released by the Parents Television Council should concern people who think television should adhere to basic standards of cultural decency."
In a year-by-year comparison, the study found, "There were 76 incidents of full nudity on 37 different shows last season," Dr. McCall shares. "Only 15 incidents were broadcast the previous year. Sure, the networks blurred or pixilated the most private body parts, but there was no missing what was going on. Nearly 70 percent of the scenes were broadcast before 9 p.m., so there were surely millions of children in the audience. These data don't include animated nudity, partial nudity or suggested nudity. Compounding these statistics is the disturbing fact that networks failed to follow their own content rating warning system. The PTC reports that the 'S' icon for explicit sexual content was displayed on only five of the 76 programs. So much for the warning system the television industry says is sufficient to alert unsuspecting viewers."
In the professor's view, "the entertainment industry is pushing the boundaries with blurred nudity for no apparent reason other than to shock and show its disrespect for the wide majority of Americans whose cultural values are inconsistent with what the media want to impose. There is no other explanation for a scene from last season's America's Got Talent on NBC in which Howie Mandel strolls around naked in front of a guy while deciding which shoes to wear."
McCall adds, "Network executives think that blurring or pixilating nudity gives them cover, so to speak. It doesn't. Just as with bleeped four-letter words, viewers can fill in the missing content. The meaning associated with the foul language or full nudity is unmistakable. It is also irrelevant that the actors in these scenes are usually covered partially by undergarments that are erased by special effects technology, giving the appearance of nudity."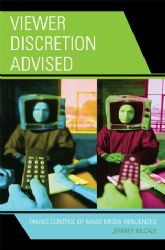 The column concludes, "One must wonder what it is about nudity that broadcasting executives think is so funny and essential to prime-time plots, and why network CEOs won't assert more leadership by telling their programmers to stop this practice. Theologian and author Father Jonathan Morris wrote in one of his books about the danger created when a society takes a totally subjective or 'anything goes' approach to values. Given the content changes we see in the PTC's latest study, network television seems headed in that 'anything goes' direction."
Read the complete essay at College News.org.
A 1976 graduate of DePauw, Jeffrey M. McCall is a former journalist and author of the book, Viewer Discretion Advised: Taking Control of Mass Media Influences. Frequently called upon by news outlets to discuss media matters, Professor McCall was quoted twice this week in the Los Angeles Times.
Source: Indianapolis Star
Back