CNN's Candy Crowley at DePauw for Ubben Lecture Sept. 25, Three Weeks Before She Moderates Presidential Debate
September 3, 2012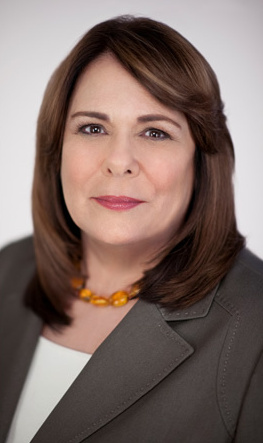 Exactly three weeks before she moderates the second presidential debate between Barack Obama and Mitt Romney (the first U.S. presidential debate moderated by a woman in 20 years), Candy Crowley will come to the campus of DePauw University. On Tuesday, September 25, Crowley, CNN's award-winning chief political correspondent, will offer "Campaign 2012: A View from the Front Lines," in a Timothy and Sharon Ubben Lecture. The event will begin at 7:30 p.m. in Kresge Auditorium, located within DePauw's Green Center for the Performing Arts (605 S. College Avenue). As with all Ubben Lectures, the event is presented free of admission charge and the public is invited.
In her role as chief political correspondent, Crowley covers a broad range of stories, including presidential, congressional and gubernatorial races and major legislative developments on Capitol Hill. She also anchors State of the Union with Candy Crowley, which features newsmaker interviews and analysis of the week's most important issues.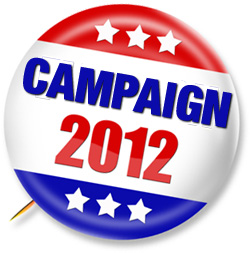 On October 16, Crowley will moderate the second presidential debate in Hempstead, New York. The last time a woman performed that role was during the 1992 campaign, when ABC's Carole Simpson led a discussion between Bill Clinton, George H.W. Bush and Ross Perot (both Clinton and Perot have since come to DePauw as Ubben Lecturers). Three high school students from Montclair, New Jersey, launched a Change.org petition drive to convince the the Commission on Presidential Debates and the Democratic and Republican National Committees to break the two-decade-long string of male moderators.
"As someone who is in awe and grateful every day to be in a country where freedom of the press, free speech and free elections are a way of life, I am wowed, amazed and excited by the opportunity to moderate a 2012 presidential debate," Crowley stated when her selection was announced.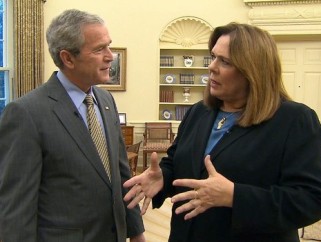 Crowley came to CNN in 1987 from NBC News. She previously served as White House correspondent for the Associated Press and anchored for Mutual Broadcasting. She has covered the presidential campaigns of Pat Buchanan, George H.W. Bush, George W. Bush, Bill Clinton, Howard Dean, Bob Dole, Jesse Jackson, Edward Kennedy, John Kerry, Barack Obama and Ronald Reagan, among others. Since the presidential nomination of Jimmy Carter, she has covered all but one of the national political conventions. She was also granted an exclusive sit-down interview with President George W. Bush days before he left office.
Candy Crowley was honored with the Edward R. Murrow award and the Joan Shorenstein Barone Award for excellence in journalism for her reporting on the 2004 presidential election. She has also received the DuPont-Columbia University Silver Baton Award, and an Associated Press Broadcasters' Award.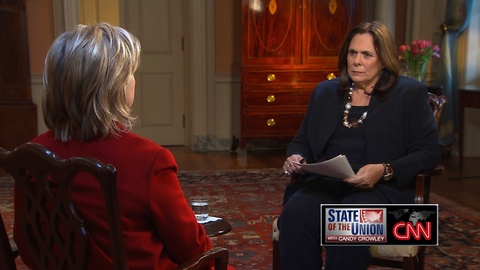 She earned a prestigious Gracie Allen Award in 2009 for coverage of Hillary Clinton's bid for the White House, was part of the network's Emmy Award-winning 2006 midterm election coverage, and won Columbia University's Armstrong Award for Freedom is My Woman, a documentary about a prison cellblock takeover.
Crowley earned a bachelor's degree from Randolph-Macon Woman's College.
Established in 1986 through the generous support of 1958 DePauw graduates Timothy H. and Sharon Williams Ubben, the Ubben Lecture Series was designed to "bring the world to Greencastle."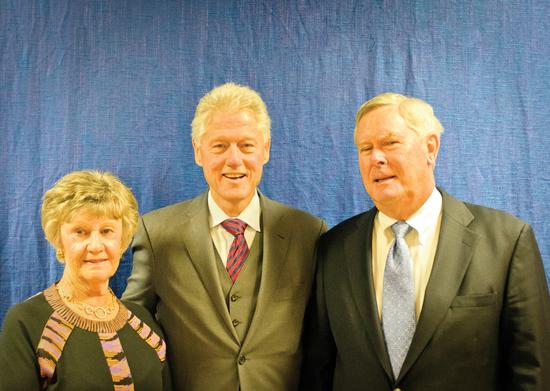 Previous Ubben Lecturers have included Tony Blair, Mikhail Gorbachev, Margaret Thatcher, Benazir Bhutto, Shimon Peres, Elie Wiesel, General Colin Powell, John Major, Barbara Bush, Spike Lee, Naomi Wolf, Mike Krzyzewski, Ambassador L. Paul Bremer, Jason Reitman, Mitch Albom, Peyton Manning, General Wesley Clark, George Will, Andrew Young, Lee Hamilton '52, Bob Woodward, Todd Rundgren, Willy Brandt, Gwen Ifill, Paul Volcker, Karl Rove, Howard Dean, Doris Kearns Goodwin, Leymah Gbowee, Rebecca Skloot, Ralph Nader, Ferid Murad '58, Harry Belafonte, David Gergen, David McCullough, Jane Pauley, Bill Bradley, Julian Bond, Jimmy Wales and many others. (photo: Sharon and Tim Ubben with Bill Clinton; November 18, 2011)
To view a complete roster of Ubben Lecturers -- which includes links to video clips and news stories -- click here.
Back