Newspaper Notes Visit by Delbert Tibbs
September 11, 2012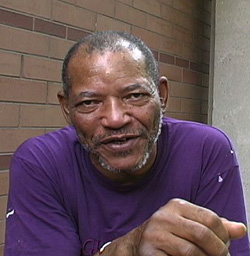 "A Chicago man who spent more than 10 years behind bars for rape and murder will talk about his experience on Florida's Death Row during a two-day event at DePauw University in Greencastle," begins an item in today's edition of the Terre Haute Tribune-Star."Delbert Tibbs is an African-American who was exonerated and declared innocent in 1982. He was arrested in 1974 and convicted of murder and rape by an all-white jury and sentenced to death."
His DePauw visit will include a 6 p.m. lecture today, "From Death Row to Freedom: One Man's Story of Wrongful Conviction, the Death Penalty, and American Justice," which takes place in the auditorium of the Richard E. Peeler Art Center.
Access the story at the newspaper's website.
Back