40 Years After Watergate Pulitzer, Carl Bernstein to Examine State of Journalism in February 13 Ubben Lecture
January 29, 2013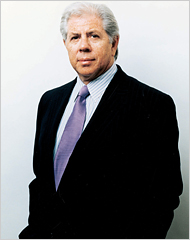 In 1973, the Washington Post's Carl Bernstein and Bob Woodward won a Pulitzer Prize for their investigative reporting that uncovered the Watergate scandal. Forty years later, in 2013, information is available from more sources than ever before via the Internet, yet newspapers are struggling and the very future of traditional journalism is in question. On Wednesday, February 13, Carl Bernstein will come to DePauw University to ponder "The State of Our Information: Is Journalism Dead?" in a Timothy and Sharon Ubben Lecture.
The program will begin at 7:30 p.m. in Meharry Hall, located within DePauw's historic East College. Like all Ubben Lectures, it is presented free of admission charge and is open to all.
Few journalists in America's history have had the impact on their era and their craft as Carl Bernstein. For more than forty years -- from All the President's Men to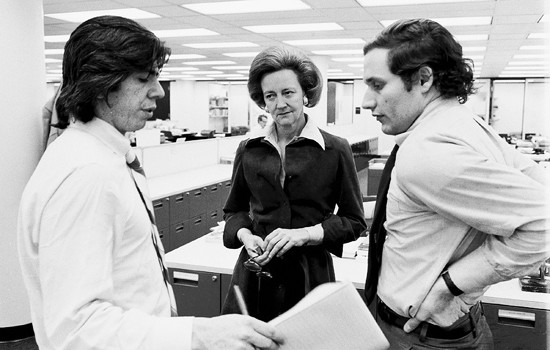 A Woman In Charge -- Bernstein's books, reporting, and commentary have revealed the inner-workings of government, politics, and the hidden stories of Washington and its leaders. (at left: Bernstein, Post publisher Katherine Graham and Woodward during the Watergate scandal; courtesy: Washington Post).
In the early 1970s, Bernstein and Bob Woodward broke the Watergate story for the Washington Post, leading to the resignation of President Richard Nixon and setting the standard for modern investigative reporting, for which they and the Post were awarded the Pulitzer Prize. Since then, Bernstein has continued to build on the theme he and Woodward first explored in the Nixon years -- the use and abuse of power: political, media, financial, cultural and spiritual power. Renowned as a prose stylist, he has also written a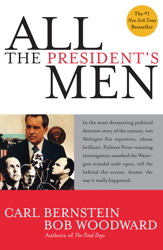 classic biography of Pope John Paul II, served as the founding editor of the first major political website, and has been a rock critic.
The author of five best-selling books, Bernstein is currently at work on several multi-media projects: a dramatic TV series about the United States Congress; a feature film with director Steven Soderbergh; and a memoir about growing up at a Washington newspaper during the Kennedy era. He also appears regularly on MSNBC's Morning Joe, is a contributing editor to Vanity Fair magazine, and has been an on-air political analyst for CNN.
His most recent book was the national bestseller A Woman In Charge: The Life of Hillary Rodham Clinton, acclaimed as the definitive biography of its subject. The Los Angeles Times called it "engaging and illuminating; it stands as a model of contemporary political biography," while the Chicago Sun-Times offered, "Bernstein, the famed All the President's Men journalist, is dead solid perfect in his reporting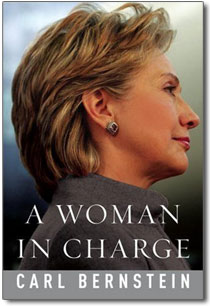 here ... The detail and digging on display in A Woman in Charge is stunning."
With Woodward, Bernstein wrote two classic best sellers: All the President's Men (also a movie starring Robert Redford and Dustin Hoffman), about their coverage of the Watergate story; and The Final Days, about the denouement of the Nixon presidency.
Woodward came to DePauw as an Ubben Lecturer to discuss "The Press and the Presidency" on December 2, 1994. Richard Nixon visited DePauw on May 11, 1957, when he was Vice President of the United States.
Since his famous essay, "The Triumph of Idiot Culture," a 1992 cover story for the New Republic about increasing sensationalism, gossip and manufactured controversy as staples of the American press, Carl Bernstein has proved a prescient critic of his own profession.
"We are in the process of creating what deserves to be called the idiot culture," Bernstein wrote. "Not an idiot sub-culture, which every society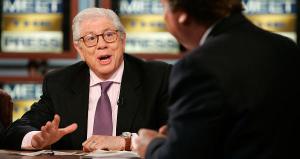 has bubbling beneath the surface and which can provide harmless fun; but the culture itself. For the first time, the weird and the stupid and the coarse are becoming our cultural norm, even our cultural ideal."
DePauw is the birthplace of the Society for Professional Journalists (SPJ). The organization, which was founded by student journalists at DePauw University as Sigma Delta Chi (SDX) in 1909, is the nation's most broad-based journalism organization.
Established in 1986 through the generous support of 1958 DePauw graduates Timothy H. and Sharon Williams Ubben, the Ubben Lecture Series was designed to "bring the world to Greencastle" and presents events which are available for students, faculty, staff, alumni and the local community to enjoy.
As previously announced, world-renowned conservationist Jane Goodall will come to DePauw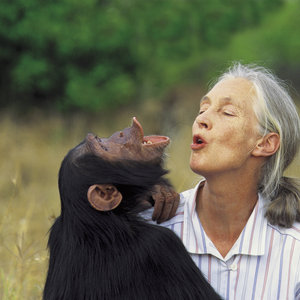 on Wednesday, April 17, to discuss "Sowing the Seeds of Hope."
Over the past 27 years, Ubben Lecturers have included: Bill Clinton, Tony Blair, Mikhail Gorbachev, Margaret Thatcher, Benazir Bhutto, Elie Wiesel, General Colin Powell, John Major, Barbara Bush, Spike Lee, Rebecca Skloot, Mike Krzyzewski, Ambassador L. Paul Bremer, Jesse Jackson, Ross Perot, Candy Crowley, Jason Reitman, Leymah Gbowee, Mitch Albom, Peyton Manning, General Wesley Clark, Liz Murray, Lee Hamilton '52, Paul Tsongas, Paul Rusesabagina, Willy Brandt, Karl Rove, Howard Dean, Todd Rundgren, Shimon Peres, Gwen Ifill, Paul Volcker, Doris Kearns Goodwin, Andrew Young, Ralph Nader, F.W. de Klerk, Harry Belafonte, Jane Pauley and many others.
To view a complete roster of Ubben Lecturers -- which includes links to video clips and news stories -- click here.
Back