NY Times Columnist & Author Samuel Freedman Here October 23 for Mendenhall Lecture
October 14, 2012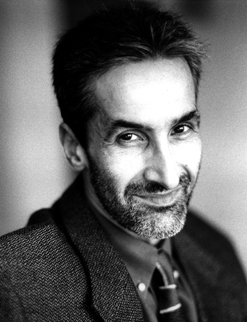 Samuel G. Freedman, a New York Times columnist, award-winning author, and professor at the Columbia University Graduate School of Journalism, will come to DePauw University on Tuesday, October 23, to present the 2012 Mendenhall Lecture. Freedman's speech, "Dirty Knees on the Campaign Trail: Religion in the 2012 Presidential Election," will take place in Gobin Memorial United Methodist Church at 7:30 p.m. Everyone is invited to attend the presentation, which is presented free of admission charge.
Freedman is the author of six acclaimed books, including Small Victories: The Real World of a Teacher, a finalist for the 1990 National Book Award; The Inheritance: How Three Families and America Moved from Roosevelt to Reagan and Beyond, a finalist for the 1997 Pulitzer Prize; Upon This Rock: The Miracles of a Black Church, which won the 1993 Helen Bernstein Award for Excellence in Journalism; and Jew vs. Jew: The Struggle for the Soul of American Jewry, winner of the 2001 National Jewish Book Award for Non-Fiction.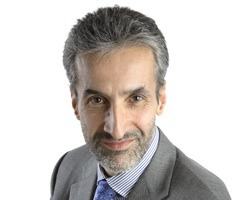 A staff reporter for the Times from 1981 through 1987, Freedman currently writes the column "On Religion." From 2004 through 2008, he wrote the "On Education" column, which won first prize in the Education Writers Association's annual competition. He has also been a regular columnist on American Jewish issues for the Jerusalem Post and has contributed to numerous other publications, including USA Today, Rolling Stone and Salon. Freedman has also appeared as a correspondent on PBS' Religion and Ethics Newsweekly.
A tenured professor at the Columbia University Graduate School of Journalism, Freedman was named the nation's outstanding journalism educator in 1997 by the Society of Professional Journalists. His class in book-writing has developed more than 60 authors, editors, and agents. He is a board member of the Jewish Book Council.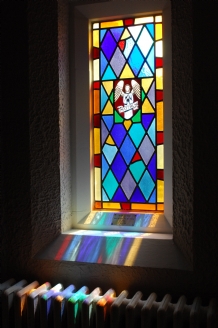 Samuel Freedman holds a bachelor's degree in journalism and history from the University of Wisconsin-Madison.
DePauw's Mendenhall Lectures, which were inaugurated in 1913, were endowed by the Reverend Doctor Marmaduke H. Mendenhall. His desire was to enable the University to bring to campus "persons of high and wide repute, of broad and varied scholarship" to address issues related to the academic dialogue concerning Christianity. Although Mendenhall was a pastor in the North Indiana Annual Conference of what was then called the Methodist Episcopal Church, one of the parents of the United Methodist Church, he explicity dictated that lectures be selected without regard to denominational divisions. The endowment has allowed DePauw to bring theological and religious scholars of international repute to campus for nearly a century.
Back