Fitz and The Tantrums to Perform Free Outdoor Concert at DePauw, October 6
September 24, 2012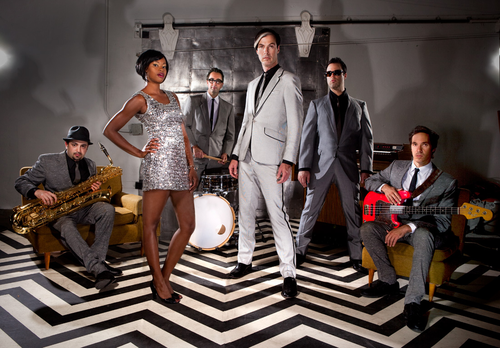 "It's no exaggeration to say that Fitz and The Tantrums have been one of the hottest groups of the past two years," declares NPR. Named by Rolling Stone magazine a "band to watch" in 2011 and on the rise since, Fitz and The Tantrums will entertain the DePauw University campus on Saturday, October 6. The free outdoor concert, which coincides with DePauw's Old Gold Weekend and is part of the University's 175th anniversary celebration, begins at 7 p.m. in Bowman Park. It is presented by Union Board.
The story of the band -- whose music is described as "soul-influenced indie pop" -- began in 2008 when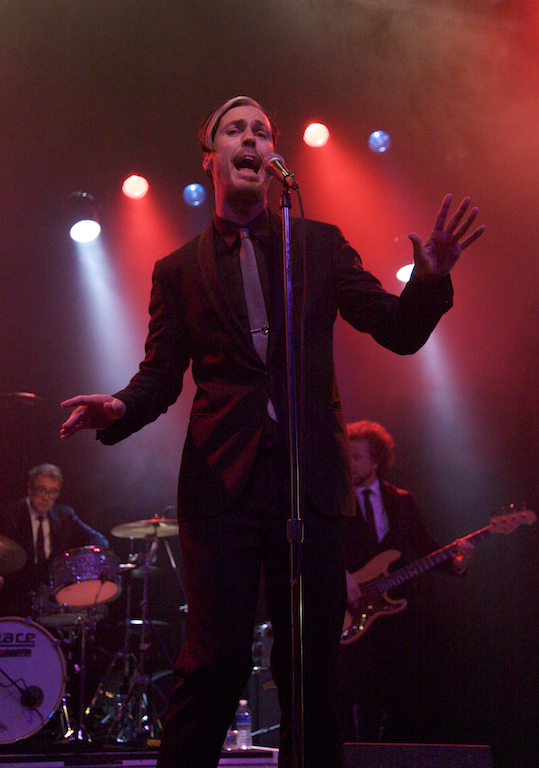 Michael Fitzpatrick purchased an old Conn electronic organ. On the very same night, he was inspired to write the song "Breakin' the Chains of Love." Fitzpatrick contacted a college friend, saxophonist James King, who recommended singer Noelle Scaggs and drummer John Wicks. In turn, Wicks brought in bassist Ethan Phillips and keyboardist Jeremy Ruzumna. According to Fitzpatrick, "It was literally like five phone calls, one rehearsal, and we could have played a show that night."
A live audience first heard Fitz and Tbe Tantrums in December 2008, when the band performed at Hollywood's Hotel Café following only a week of rehearsals. As 2009 began, Fitzpatrick and company began recording a debut EP, Songs for a Breakup, Vol. 1, at his Los Angeles home. Released in August, the songs received airplay on KCRW. In November 2009 the band opened eight concerts on the Maroon 5 Back to School tour.
"Adam Levine from Maroon 5 was in New York to get a tattoo and his favorite tattoo artist had downloaded the record after hearing us on KCRW," recalls Fitzpatrick. "He told Adam,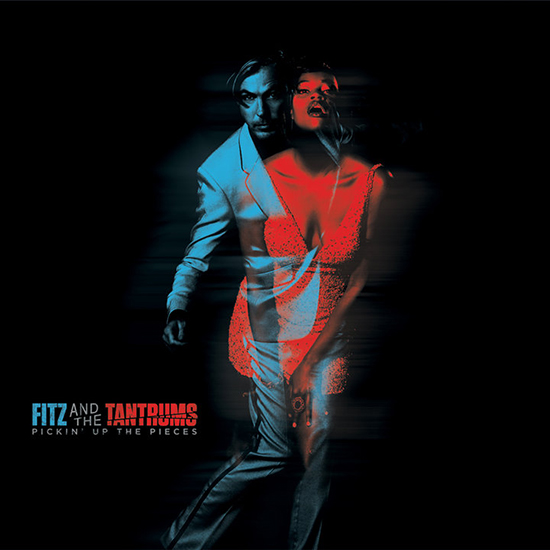 'you gotta hear this band.' A week and a half later we're opening for Maroon 5 on their college tour."
Fitz and The Tantrums later played the SXSW festival in Austin, Texas, and released their first full-length album, Pickin' Up the Pieces, on August 24, 2010, via Dangerbird Records. The recording reached #1 on Billboard's "Top Heatseekers" chart.
The ensemble has since performed on ABC's Jimmy Kimmel Live!, TBS' Conan and NBC's The Tonight Show with Jay Leno and Late Night with Jimmy Fallon. The band's music video for the song "MoneyGrabber" was incorporated into an episode of the CBS crime drama Criminal Minds.
The current year has included appearances at the Bonnaroo Music and Arts Festival and Coachella Valley Music Festival and an international tour with April Smith and the Great Picture Show.
In an interview, Fitzpatrick reflected on "our do-it-yourself thing" and how Fitz and The Tantrums went quickly from being a band vying for any kind of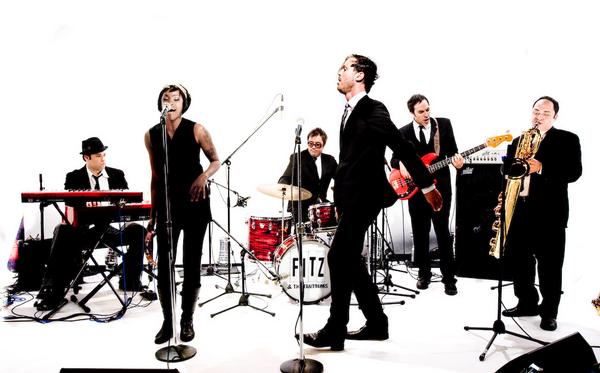 attention to playing huge festivals. "You know, nobody was giving us the time of day. Not that our music's that radical but it certainly doesn't fit into a nice little box of what's on radio or what record labels are interested in. It really was for us this sort of like word of mouth sort of campaign. And for some reason, when people got turned onto us or saw us play live, they became ardent supporters and so passionate and went around and told everyone they knew or bought their friends a CD and said 'You have to listen to this.' And that's where the whole foundation for things sort of started to get really big and more mainstream things like Lollapalooza or late night TV paid any attention to us. It was that groundswell."
Fitz and The Tantrums craft "soulful, nostalgia pop that's not only infectious, but just fresh enough to make it stand apart from its predecessors," opined Aly Comingore of California's Santa Barbara Independent. See the band on Live From Daryl's House.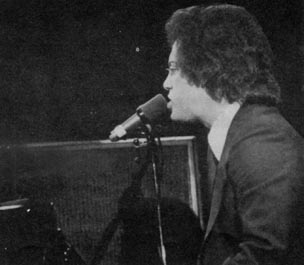 DePauw has a long history of hosting concerts by influential popular musicians. Recent visitors have included Third Eye Blind, Jack's Mannequin, Gavin DeGraw, the Black Eyed Peas, Mike Posner, Lupe Fiasco, Ben Folds, The Roots, Howie Day, Guster, Ben Kweller and Rufus Wainwright. Past guests such as Dave Matthews, Smokey Robinson and the Miracles, the Four Tops, Harry Chapin, the Isley Brothers with Jimi Hendrix, Psychedelic Furs, Pure Prairie League, Billy Joel (pictured at right performing in Kresge Auditorium), The Byrds, America, Chiddy Bang, the Carpenters, Maynard Ferguson and the Temptations have also performed on campus. Additionally, singer/songwriter/producer Todd Rundgren presented an Ubben Lecture at DePauw in April 2009.
Back