Dave Bohmer '69 Talks Baseball with the Indianapolis Star
September 23, 2012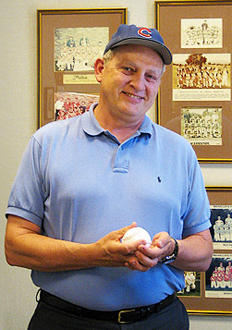 Dave Bohmer, director of the Pulliam Center for Contemporary Media and Media Fellows Program at DePauw University, is among three members of the Indianapolis-based Oscar Charleston chapter of the Society for American Baseball Research who discussed baseball's pennant races with the Indianapolis Star.
Asked by the newspaper to name the teams who will qualify for the playoffs, Dr. Bohmer offers, "This is tough and probably wrong. AL division winners: Baltimore, Chicago and Texas. Wild cards: New York and Los Angeles. NL division winners: Cincinnati, Washington and San Francisco. Wild cards: Atlanta and Milwaukee. Atlanta vs. Texas in the Series, with the Rangers finally winning it all."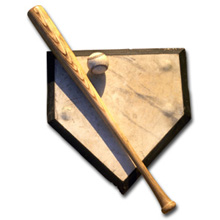 Of Bohmer, a 1969 graduate of DePauw, the article notes, "Born and raised in the Cleveland area, he remains a loyal fan of his hometown Indians. His love of baseball and training in history prompted Bohmer to develop a winter-term baseball history class at DePauw almost 15 years ago, leading to his interest in studying the game in more depth."
Access the piece at IndyStar.com.
Learn more about Bohmer in this 2009 feature article.
Back