Eli's Books Grand Opening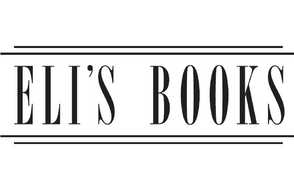 September 25, 2012
DePauw Bookstore has moved to a newly renovated space on the courthouse square in downtown Greencastle. Now featuring an expanded floor plan, Starbucks® café and new name, Eli's Books is introducing the DePauw University and downtown Greencastle community to the new store with a three-day grand opening celebration, running from Thursday, September 27, to Saturday, September 29.
Kicking off the festivities, Eli's Books will host a ribbon cutting on Thursday, September 27, at 1 p.m. In attendance will be Lt. Governor Becky Skillman, DePauw University President Brian Casey, members of the Greencastle community and dignitaries from the Lilly Corporation, which was founded by Eli Lilly - the bookstore's namesake. On the following Friday and Saturday, celebration attendees will have the opportunity to meet local authors, listen to local musicians and enter to win a variety of prizes – including Tiger spirit wear, and a Trek® Hybrid Bike.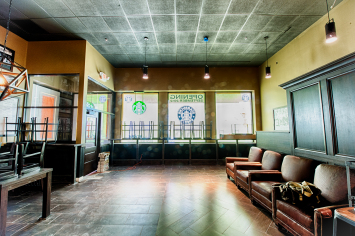 Shoppers can also explore the mezzanine-level Starbucks café, technology center and expanded product selections – including robust assortments of affordable textbooks, trade and reference books, periodicals, DePauw apparel and gifts as well as select Ivy Tech merchandise. The new 11,000-square-foot store layout accommodates greater efficiency and visibility, having repositioned store departments for easier navigation and increased the number of registers to minimize wait times – ensuring that customers can get what they need, when they need it.
Eli's Books welcomes everyone from the DePauw campus and Greencastle community to join in their in-store Grand Opening events. For a full schedule of events, please visit the Eli's Books website at www.elisbooks.bkstr.com.
---
Schedule of Events
Thursday, September 27
1:00 p.m.
Ribbon Cutting Ceremony and Dedication
Friday, September 28
1:00-3:00 p.m.
Book Signing: Local Author Norm Crampton
TBD
Starbucks® Coffee Tasting
Saturday, September 29
Drawings will take place every hour for a variety of prizes.
10:00 a.m. - 12:00 p.m.
Book Signing: Local Author and Illustrator Troy Cummings
10:00 a.m. - 2:00 p.m.
Photographs with Tyler the Tiger
Book Signing: Local Children's Book Author Claudia Miller
11:00 a.m. - 4:30 p.m.
Face Painting
In addition to the festivities at Eli's Books, the campus and downtown community should also be sure to visit other Greencastle shops and restaurants for special grand opening discounts throughout the weekend.
About Eli's Books
Eli's Books is the official campus bookstore for DePauw University - offering products and services to students, faculty and the surrounding community both in-store and online via efollett.com. Eli's Books is located in downtown Greencastle at 6 E. Washington Street. Store hours are 8:30 a.m. – 7:00 p.m. Monday through Friday, 10:00 a.m. - 5:00 p.m. on Saturday and 12:00 p.m. – 5:00 p.m. on Sunday.
About Follett Higher Education Group
Follett Higher Education Group of Oak Brook, Illinois, is the leading provider of bookstore services and the foremost supplier of used books in North America. Follett services five million students and over 400,000 faculty members through more than 850 stores. Follett also services more than 1,600 independent campus stores with its wholesale services, and has the most visited ecommerce collegiate website, efollett.com, that provides services and products through a network of more than 900 campus stores.
Back