ESPN Founder Bill Rasmussen '54 Speaks October 4; One of 'The 20 Most Interesting People Visiting Indy This Fall'
September 27, 2012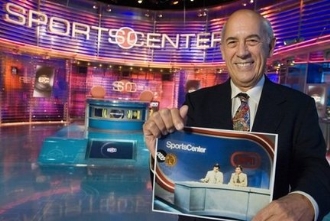 Link to Webcast
"Called 'the father of cable sports' by USA Today, Bill Rasmussen, a U.S. Air Force veteran and a 1954 DePauw University graduate, co-founded ESPN, the world's first 24-hour TV network," notes the Indianapolis Star. Today's edition of the newspaper lists Rasmussen as one of "The 20 Most Interesting People Visiting Indy This Fall." He'll return to DePauw on October 4 to deliver a 175th Anniversary Distinguished Alumni Lecture in Kresge Auditorium at 8 p.m.
The program is free and open to the public. A webcast will be available via this link.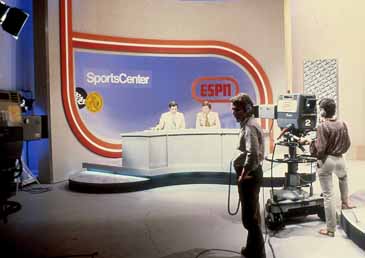 Access the item at IndyStar.com.
ESPN began televising on September 7, 1979. The network was co-founded by Bill Rasmussen's son, Scott, a 1986 graduate of DePauw who is a nationally recognized pollster.
Bill Rasmussen is among 39 business leaders interviewed in a recent book, Tough Calls From the Corner Office. He was recognized as one of the 2011 class of "The Champions: Pioneers & Innovators in Sports Business" and was named in 1994 by Sports Illustrated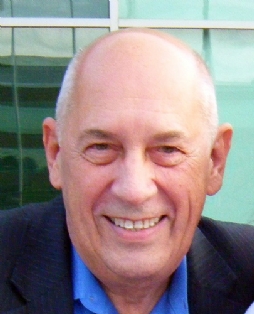 as one of 40 individuals who had the greatest impact on the world of sports over the previous 40 years.
Jim Miller, the co-author of the recent book, Those Guys Have All The Fun: Inside the World of ESPN, told SportsBusiness Journal that Rasmussen "is a guy whose idea gave birth to, arguably, the most successful media story of our time."
Chris Berman calls Rasmussen "the George Washington of ESPN."
Angie Hicks Bowman, founder of Angie's List and 1995 graduate of DePauw University, will deliver a 175th Anniversary Distinguished Alumni Lecture this Friday afternoon at 4. You'll find details in this article.
Learn more about the 175th Anniversary Distinguished Alumni Lecture Series here.
Back