Senior Mohammad Usman in Panel Discussion Aired by C-SPAN2
October 4, 2012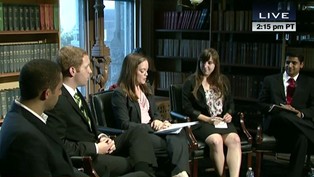 DePauw University senior Mohammad Usman can be seen in a program airing nationally on C-SPAN2 today. He is part of a discussion with Alex Morse, the mayor of Holyoke, Massachusetts, and Svante L. Myrick, Ithaca, New York's first mayor of color on "The Future of American Politics." Usman and a student from Elon University join in the session, "a look at the role the next generation -- the Millennials -- will play in American democracy," according to the network's website.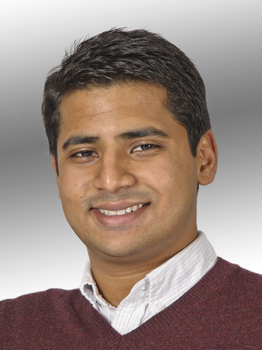 The event is part of the Millennial Values Symposium in Washington, D.C., sponsored by Georgetown University/Berkley Center for Religion, Peace, and World Affairs.
Video is available at C-SPAN's website.
Usman is a double major in urban policy and conflict studies, with a minor in religious studies, and is from New York City. Learn more about him here.
Back