Thomas Delivers Game Winner with First Collegiate Goal
October 10, 2012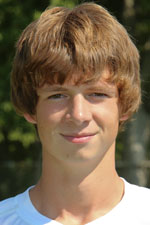 Greencastle, Ind. - Cole Thomas' (pictured) first collegiate goal on an assist from Nick Williams with just under 10 minutes left broke a 2-2 tie and lifted DePauw to a 3-2 North Coast Athletic Conference victory over visiting Wittenberg at Boswell Field.
DePauw improved to 8-1-3 overall and 3-1-1 in the NCAC, while the visiting Tigers dropped to 5-7-2 overall and 0-3-1 in league play. With the win, the Tigers have clinched a .500 or better season for the 31st straight season.
Daniel Broidy scored just 2:49 into the contest to give Wittenberg the early lead, but Andy Morrison countered with a penalty kick at 24:40 (pictured) after Wittenberg was called for a handball in the penalty box.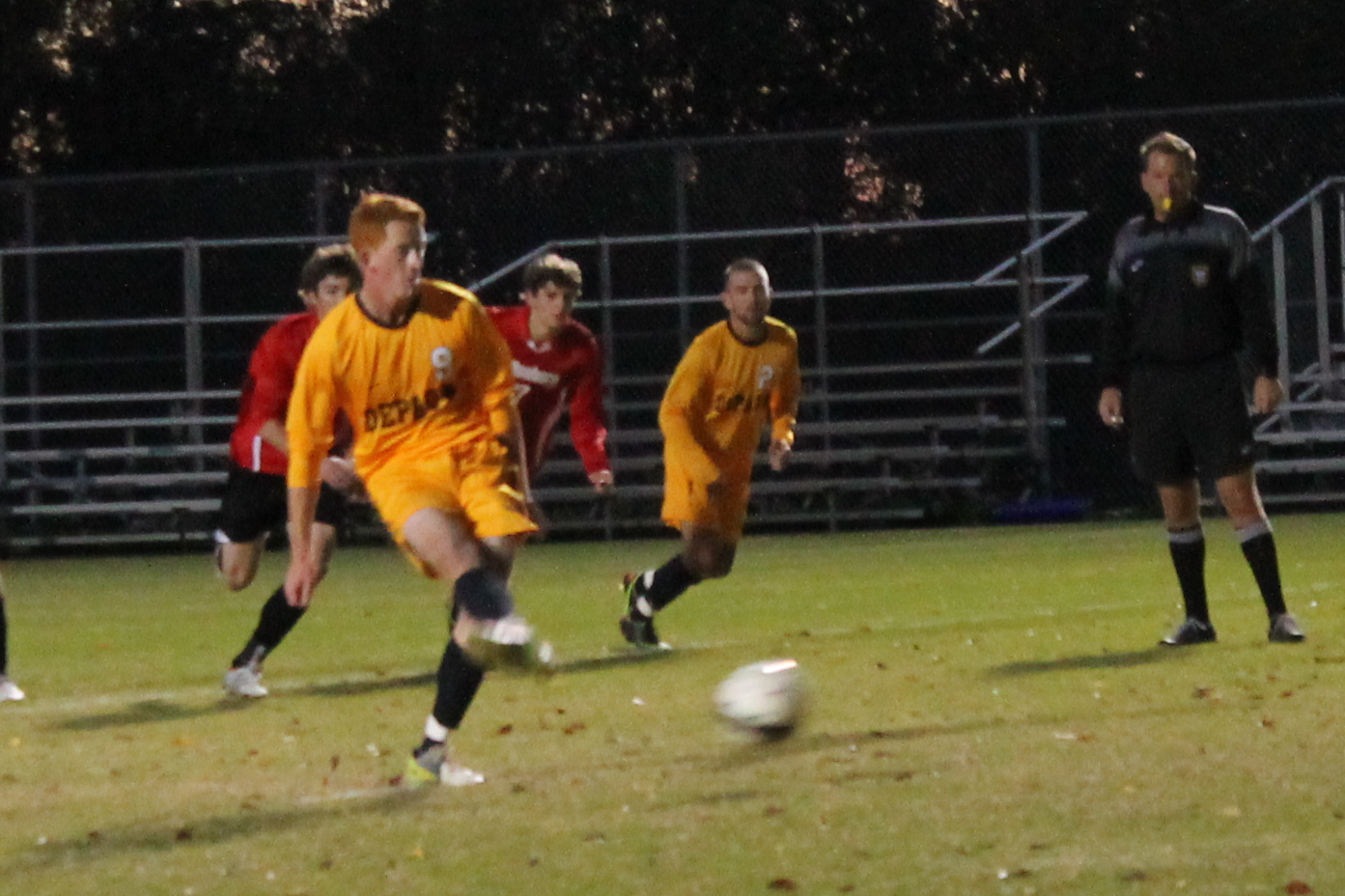 At 53:17, Alejandro Garcia gave Wittenberg a 2-1 lead, but just 40 seconds later DePauw's Nate Snyder knotted the score on George Elliott's assist.
Thomas then delivered the game-winning score at 80:06.
DePauw held a 19-9 advantage in shots and a 12-4 margin in shots on goal. The hosts also held a 5-3 edge in corners.
Tony Halterman had two saves for DePauw, while Jeff Mengerink totaled nine for Wittenberg.
The Tigers host Wooster at 2:30 p.m. on Saturday.
For more information on the DePauw men's soccer program, follow DePauw on Twitter (@DePauwAthletics / @DePauwSoccer) or like them on Facebook (www.facebook.com/DePauwAthletics).
Back