Prof. David Callies '65 Co-Authors Development by Agreement
October 23, 2012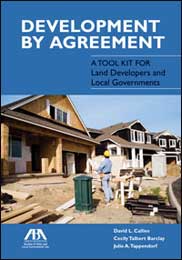 David L. Callies, Benjamin A. Kudo Professor of Law at the University of Hawaii at Manoa's William S. Richardson School of Law and 1965 graduate of DePauw University, is co-author of Development by Agreement: A Tool Kit for Land Developers and Local Governments. Published by the American Bar Association, the book "begins with an overview of problems that can be solved by agreements related to development, annexation, conservation, and a host of other land uses," according to a synopsis. "The authors then provide several extensive chapters on negotiating and drafting these agreements and conclude with a comprehensive set of sample agreements and checklists that are also included on a convenient CD-ROM."
The book is a collaboration with Cecily Talbert Barclay and Julie A. Tappendorf. Learn more here.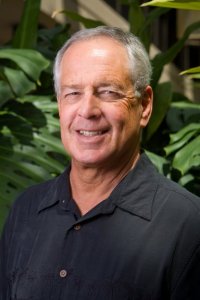 A political science major at DePauw, Callies went on to earn graduate degrees from the University of Michigan Law School (J.D.) and the University of Nottingham (LL.M.). He is a past foreign fellow and present life member of Clare Hall, Cambridge University.
His previous books include: Tax Increment Financing; Bargaining for Development: A Handbook on Development Agreements, Annexation Agreements, Land Development Conditions and Vested Rights; A Concise Introduction to Property Law; Property and the Public Interest; Preserving Paradise: Why Regulation Won't Work and The Role of Customary Law in Sustainable Development.
Back