Prof. Joseph Heithaus Among 20 Poets Contributing to 'Landmark Lyrics' Event
October 27, 2012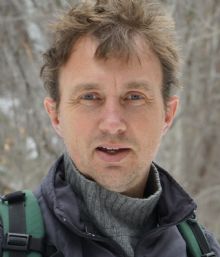 Joseph Heithaus, professor of English at DePauw University, will be among 20 Indiana poets who will participate in a November 15 event at Indiana Landmarks Center.
Brick Street Poetry, a non-profit organization, sent Hoosier poets to 20 different historic places for inspiration and asked them to write a poem and then read the new works in a landmark setting. The November 15 program will bring the artists together to read the new poems, about places from a courthouse in Winchester to a round barn in Fulton County and a railroad roundhouse in Frankfort.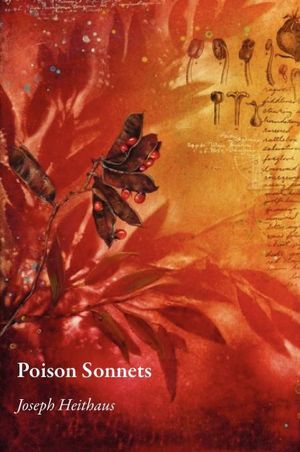 The poem by Heithaus, Small White House, uses the boyhood home of T.C. Steele (an American Impressionist painter known for his Indiana landscapes) in Waveland, Indiana as its inspiration.
The poetry reading, "Landmark Lyrics," is free and open to the public. It begins at 7 p.m. at Indiana Landmarks Center, 1201 Central Avenue in Indianapolis, a repurposed nineteenth-century church. The event is made possible by a Historic Preservation Education Grant from Indiana Landmarks, Indiana Humanities and the National Endowment for the Humanities.
Learn more about "Landmark Lyrics" and RSVP for the event via this link,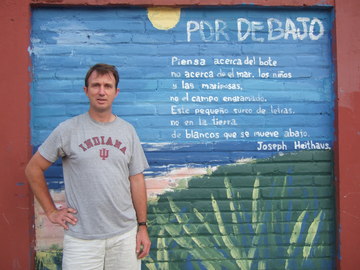 or call (317) 639-4534.
Joe Heithaus won the 2007 Discovery/The Nation Prize for a group of sonnets about poison plants that are now the central thread of his first book, Poison Sonnets, published earlier this year. He is one of five "Airpoets," whose poems have been integrated into stained-glass window murals in the Indianapolis International Airport and are featured in two books, Rivers, Rails and Runways and Airmail. His poems have appeared in Poetry, the North American Review, the African-American Review and the Southern Review.
The professor reflected on the life of children's author Maurice Sendak in a May 9 Christian Science Monitor story.
Back