Iowa Newspaper Features Prof. Cynthia O'Dell
October 30, 2012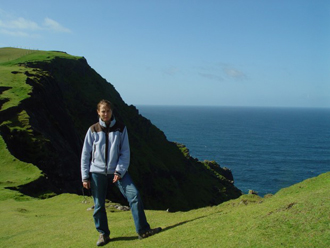 "I teach courses at DePauw in lens-based media in a variety of techniques and conceptual strategies," Cynthia O'Dell, associate professor of art and art history at DePauw University, tells Iowa's Muscatine Journal. A former Muscatine resident, O'Dell is featured in the newspaper's "Where are they now?" feature, and adds, "We utilize both the darkroom and digital studio. Students are challenged to develop a personal vision within a critical framework."
The professor also points out, "I also take students on photographs trips for winter and spring terms. This last May, Professor Joe Heithaus and I took students to an island off the coast of Maine to photograph and write."
O'Dell recalls her many influences in Muscatine and the impact they've had on her life and work. Gil Dietz writes, "Cindy's first camera was one she won as a prize selling subscriptions for the Muscatine Journal.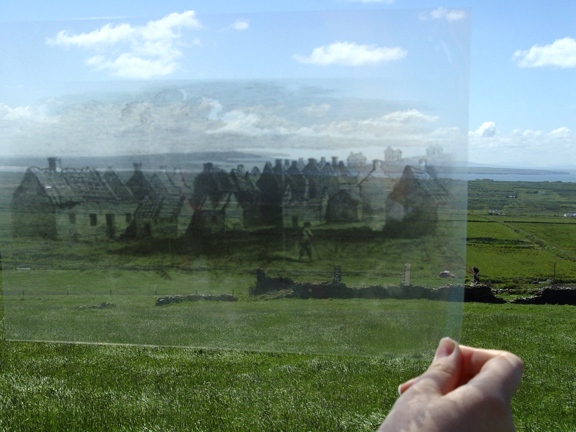 'I still have the camera,' Cindy said. 'I did not replace it until I was in graduate school."
The feature reports, "Work from one of her projects, titled 'An Impossible Homeland: Longing for Sea, Land and Sky', was recently exhibited in London at the Renaissance Photography Prize exhibition. One of the photographs was a 2012 award winner in the category of memory. The portfolio was also chosen for inclusion in the International Photo Ireland Festival 2012. This project explores disrupted familial memory and Irish heritage. Cindy took the initial photographs in 2005 during a residency at the Burren College of Art in Ballyvaughn, Ireland. An early phase of the work was published in the exhibition catalogue for the 2009 Indiana State Museum show, 'Making it in the Midwest – Artists Who Choose To Stay'. Her thesis exhibition 'Common Threads' consisted of larger-than-life photographic quilts depicting women living with breast caner. It garnered national attention and traveled to more than 15 sites, including two in Manhattan."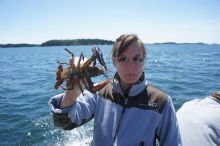 Dietz writes, "Cindy is currently on a sabbatical from DePauw, and is working on two projects. 'One is titled 'Charlie's Barn' and will explore climate change, the farming community in my area, our barn which was lost in a storm in 2008 and Charley Day. Charles was born on the property in 1905 and died in 1994. His legacy as a trapper, farmer and conservationist is legendary in the area. The work will culminate in a video/photography installation.The other project is titled 'Maggie's Light'. It will incorporate photographs and writing to explore motherhood,' she said."
You'll find the complete piece at the newspaper's website.
Learn more about Professor O'Dell in this previous story.
Back