Katie Betley '64 Receives Carroll Award for Community Service
October 31, 2012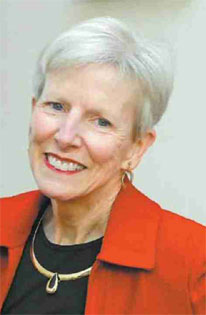 "Katie Betley is a constant presence in civic circles, a whirling dervish of volunteerism and can-do spirit," according to the Indianapolis Business Journal. The article notes that Betley, a 1964 graduate of DePauw University, is the 2012 recipient of IBJ's Michael A. Carroll Award, "given annually to a man or woman who has demonstrated the former deputy mayor's qualities of determination, humility and devotion to the community."
Katie Maurer writes, "Fresh off a 10-day safari in South Africa earlier this month, Katie Betley has every excuse to take it easy. For that matter, after 40 years of community service across a wide swath of local organizations, Betley has earned the right to sit back and just relax. But anyone who knows the 70-year-old civic-minded dynamo knows that relaxation is not on her agenda ... Betley has become a fixture on local boards, but she's doing far more than keeping a seat warm. The lifelong Indianapolis resident has earned a reputation as a tough advocate for the groups she serves, one who understands the leadership role of a board and sets high expectations for management."
The piece adds, "Her list of past and present engagements is lengthy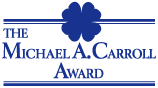 and spans fields as diverse as historic preservation and amateur sports. She currently is a member of the Butler board of trustees and serves as a lifetime member of the United Way board. In addition, last year, she was named to the founders board of the Indianapolis Zoological Society, an organization she has served in a multitude of roles since 1980. Each group has tapped her at one time or another to be board chairwoman."
Maurer reports, "Armed with a teaching degree from DePauw University, Betley initially chose to be at home and raise her sons. But that decision didn't correspond with what she calls her 'hyperkinetic' nature ... Already a member of the Junior League of Indianapolis, Betley stepped up her involvement and became president of the 900-member service organization in the 1970s. Then the floodgates opened. In a few short years, Betley joined forces with Historic Landmarks Foundation, Indiana Sports Corp. and the zoo. In 1987, she served as vice president of volunteers for the Pan American Games,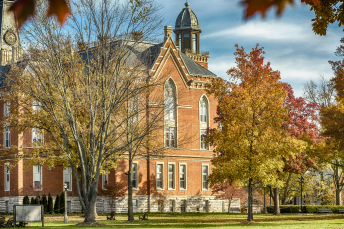 in a massive effort to mobilize and train more than 37,000 workers for the international gathering in Indianapolis. Betley also has held board positions with the Indianapolis Civic Theater, the Indiana State Museum, the Salvation Army of Indianapolis, the local chapter of the American Red Cross and the Marion County Board of Ethics. Along the way, she has collected numerous awards and distinctions, including the Stanley K. Lacy Community Service Award, the Volunteer of the Year Award from the United Way and the B'nai B'rith Woman of the Year."
Visit IBJ online to learn more about Katie (Gloin) Betley (a subscription is required to view the full text).
Back