Prof. Bruce Stinebrickner Discusses Increase in Split-Ticket Voting with NPR Station
November 1, 2012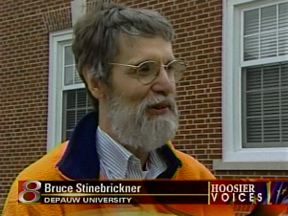 "Despite Indiana's forecasted support for the Mitt Romney – Paul Ryan presidential ticket and Mike Pence's gubernatorial bid, a coattail effect -- the potential for popular candidates to attract voters to their party in other elections -- is up in the air," begins a story which aired on Bloomington, Indiana NPR affiliate WFIU. Amanda Solliday reports, "DePauw University political science professor Bruce Stinebrickner says coattail effects are less prominent than in the past because Americans are trending away from voting for one party for every election on the ballot."
Dr. Stinebrickner explains, "We know that split-ticket voting has increased in the United States over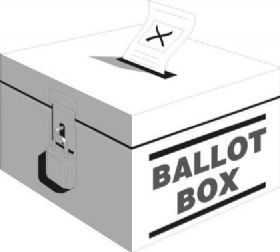 the last 60 years. Over the generations, we've been softened up, the idea that Americans go to the polls and they look at different races and they're not as inclined to vote for all the candidates in one party."
You'll find the story at the station's website.
Learn more about the professor in this previous summary.
Source: WFIU
Back