Fourth and Final Howey/DePauw Poll Again Makes National News
November 2, 2012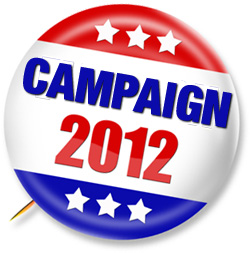 "A poll of likely voters in Indiana showed Democratic Senate candidate Joe Donnelly with an eleven point lead over GOP rival Richard Mourdock, whose comments on rape and abortion in October drew consternation from Democrats and some Republicans," reports CNN this morning. "The survey from Howey Politics and DePauw University indicated Donnelly, a three-term congressman, was at 47% among likely Indiana voters in the race for the state's U.S. Senate seat, compared to 36% who support Mourdock, the Indiana state treasurer."
The bipartisan poll was conducted by Republican Christine Matthews of Bellwether Research and Democrat Fred Yang of Garin-Hart-Yang Research Group and was done in conjunction with DePauw University's Pulliam Center for Contemporary Media and Brian Howey, publisher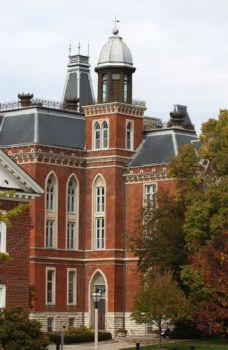 of Howey Politics Indiana. It included 800 likely voters curveyed October 28 through 30 and has a margin of error of plus or minus 3.5 percentage points
The fourth and final Howey/DePauw Poll also shows Republican Mitt Romney leading Democratic President Barack Obama 51%-to-41% in Indiana, a state Obama carried four years ago (the first Democrat to take Indiana since Lyndon Johnson).
In the race for the governor, the poll has Republican Mike Pence with a seven percentage point advantage over Democrat John Gregg.
"In May, Mourdock toppled longtime Indiana Republican Sen. Richard Lugar in a bitter primary contest with the support of national, state and local tea party groups," reports CNN. He drew fire earlier this fall for saying during a debate that pregnancies occurring from rape are intended by God. Mourdock was explaining his opposition to abortion in cases of rape or incest when he made his remark ... Forty percent of likely Indiana voters in Friday's poll
said those comments made them less likely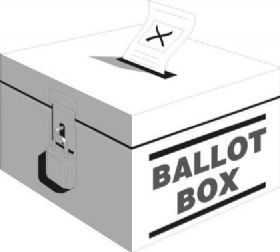 to vote for Mourdock, compared to 6% who were more likely to vote for him and 54% who said the comments made no difference."
Read more at the cable network's website. Other reports are available from NBC News, USA Today and the Indianapolis Star.
Today's release marks the final in a series of four polls that were released during the 2012 election cycle. The first Howey/DePauw poll was released on April 5 with another on May 4. Results of a third poll hit the street on September 27.
Back