Annual Listing of Nation's Top Fulbright Producers Again Includes DePauw
November 7, 2012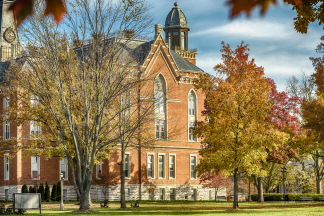 The Chronicle of Higher Education's annual listing of the "Top Producers of Fulbright Awards for U.S. Students" again includes DePauw University. The chart, which covers the 2012-13 academic year, notes that four DePauw graduates received Fulbright Awards to study and live abroad for the current academic year, and that 21 students at the University applied for the prestigious grants.
The University was also cited as one of the USA's top producers of Fulbright Fellows in the publication's 2011, 2009, 2008, 2007 and 2006 listings.
Access the 2012-13 report at the publication's website.
Professor of English and Women's Studies Marnie McInnes, a co-adviser for Fulbright at DePauw, says the University's repeat performance as a top Fulbright producer is an honor shared with all those who provide support during the application process.

"Each year, faculty and staff members from across campus mentor DePauw seniors and recent graduates who apply for the Fulbright, interview applicants in October, and submit scrupulously detailed letters of reference," McInnes says. "Peer consultants at the Writing Center also play a key role in helping applicants refine and polish their application essays. Fulbright has become a campus-wide endeavor at DePauw."
The four May 2012 DePauw graduates who received Fulbright awards include Sam Holley-Kline, who is conducting anthropological field research in Mexico in a project, "Ancient Pyramids, Modern Populations: Totonac Perspectives on El Tajín." English Teaching Assistant grants sent Kara L. Bischak to India, Stewart E. Jones to Malaysia and Case M. Naziger to South Korea.
In addition, Paul Michael Johnson, a 2004 graduate of DePauw University, received a Fulbright Research Fellowship that sent him to Spain for the 2012-13 academic year.
Sponsored by the U.S. Department of State and established in 1946, the Fulbright U.S. Student Program competition aims to increase mutual understanding among nations through educational and cultural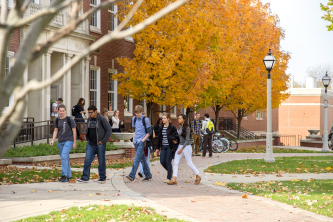 exchange while serving as a catalyst for long-term leadership development. It is the largest American international exchange program offering opportunities for students and young professionals to undertake international graduate study, advanced research, university teaching, and teaching in elementary and secondary schools worldwide.
DePauw students and alumni who are interested in applying for Fulbright Awards may contact David Gellman, associate professor of history, or visit this page.
Back