Deifel Announces Resignation
November 11, 2012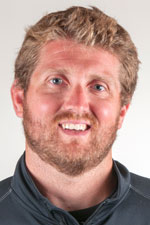 Greencastle, Ind. - DePauw offensive coordinator and offensive line coach Joe Deifel has announced his resignation from the University to pursue non-coaching opportunities.
"I want to thank Joe for his service to DePauw University and I wish him well in his future endeavors," said Stevie Baker-Watson, DePauw's Director of Athletics and Recreational Sports.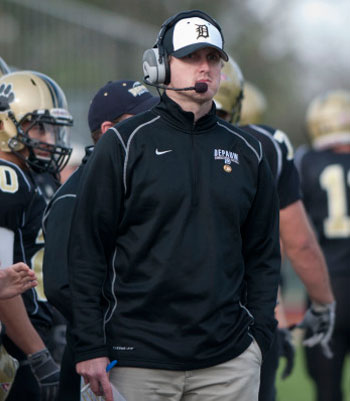 Deifel joined the DePauw staff in April of 2010 as the offensive line coach after serving as a graduate assistant football coach at Purdue.
The 2004 Marshall University graduate became DePauw's offensive coordinator between the 2010 and 2011 seasons.
For more information on the DePauw football program, follow DePauw on Twitter (@DePauwAthletics / @DePauwTigersfb) or like them on Facebook (www.facebook.com/DePauwAthletics).
Back