DePauw is Among Nation's Top Colleges for Sending Students Abroad
November 13, 2012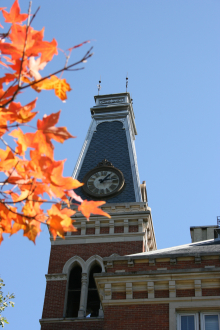 DePauw University ranks #8 among the nation's baccalaureate institutions in the number of students who studied abroad in 2010-11, according to the 2012 Open Doors Report on International Educational Exchange. Published annually by the Institute of International Education in partnership with the U.S. Department of State's Bureau of Educational and Cultural Affairs, the report notes that 471 DePauw undergraduates studied abroad.
"Today's youth are tomorrow's leaders," says Ann Stock, Assistant Secretary of State for Educational and Cultural Affairs. "International education creates strong, lasting relationships between the U.S. and emerging leaders worldwide. Students return home with new perspectives and a global skill set that will allow them to build more prosperous, stable societies."
The new report also finds that the number of international students at colleges and universities in the United States increased by 6% to a record high of 764,495 in the 2011-12 academic year, while U.S. students studying abroad increased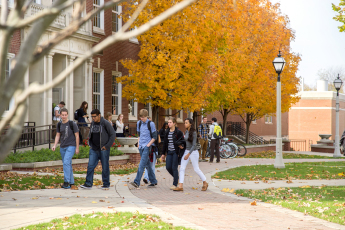 by one percent. This year, international exchanges in all 50 states contributed $22.7 billion to the U.S. economy.
"Academic and intellectual exchange fuels innovation and prepares the next generation for global citizenship," states Allan Goodman, president and CEO of the Institute of International Education . "Today's students will become future business and government leaders whose international experience will equip them to build a prosperous and more peaceful world."
In the 2010-11 academic year, 273,996 American students studied abroad for academic credit, an increase of one percent -- an all-time high. Five percent more students studied in China and 12 percent more students studied in India than in the prior year. Open Doors 2012 reports that the United Kingdom remains the leading destination for American students, followed by Italy, Spain, France and China.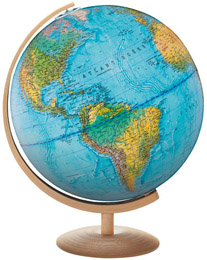 California hosted more than 100,000 international students for the first time this year, followed by New York, Texas, Massachusetts and Illinois. Among the top 10 destinations, Pennsylvania, Florida and Indiana had the largest percent increases, with the international student population in each state growing by close to 10 percent.
A full 10% of DePauw's 2,390 students come from foreign countries.
Learn more about the Open Doors report here.
The Chronicle of Higher Education's annual listing of the "Top Producers of Fulbright Awards for U.S. Students" again includes DePauw University. You'll find details in this recent story.
Back