Michele Villinski is Indiana Professor of the Year
November 15, 2012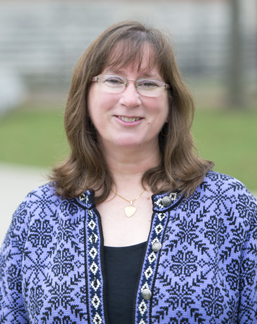 Michele T. Villinski, Hiram L. Jome Professor of Economics and Management at DePauw University, has been named the 2012 Indiana Professor of the Year by the Carnegie Foundation for the Advancement of Teaching and the Council for Advancement and Support of Education (CASE). Dr. Villinski, who is an associate professor of economics and management, and co-director of DePauw's Environmental Fellows Program, will be announced as the award winner at a luncheon today at the Newseum in Washington, D.C.
At DePauw, Villinski teaches economics and management, specializing in environmental economics and policy, game theory and international economics. Her primary research area is environmental and natural resource economics. She was the recipient of a Fulbright Award for the 2008-09 academic year, which she spent teaching environmental and natural resource economics and policy at Universitas Surabaya (UBAYA) in Surabaya, Indonesia.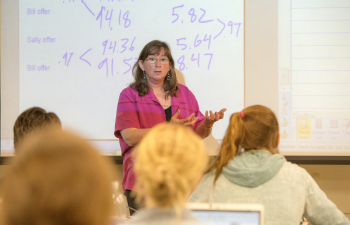 "Michele is a fitting recipient of this honor," says DePauw President Brian W. Casey. "Her service to DePauw University students has been of the highest caliber, and we are very proud of her achievement, and of this recognition she is receiving from the Carnegie Foundation and CASE."
"I am thrilled and honored to have been selected for this award," states Professor Villinski. "In my years at DePauw I have benefited from the mentorship and excellent example of many, many colleagues from across the disciplines, and from faculty development programs and grants. This award recognizes and affirms DePauw's commitment to providing high-quality liberal arts education."
She adds, "The enthusiasm, intellectual curiosity, and drive of our students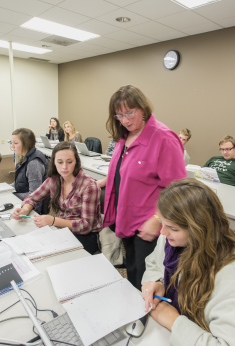 at DePauw makes interacting with them a joy and fuels my ongoing efforts to improve my efficacy as a teacher and partner in their learning."
This year, a state Professor of the Year was recognized in 30 states and the District of Columbia. CASE assembled two preliminary panels of judges to select finalists. The Carnegie Foundation then convened the third and final panel, which selected four national winners. CASE and Carnegie select state winners from top entries resulting from the judging process. Villinski was selected from faculty members nominated by colleges and universities throughout the country.
The Carnegie Foundation for the Advancement of Teaching is an independent policy and research center that supports needed transformations in American education through tighter connections between teaching practice, evidence of student learning, the communication and use of this evidence, and structured opportunities to build knowledge.
Headquartered in Washington, D.C., with offices in London, Singapore and Mexico City, the Council for Advancement and Support of Education is a professional association serving educational institutions and the advancement
professionals at all levels who work in alumni relations, communications, fundraising, marketing and other areas.
CASE and the Carnegie Foundation have been partners in offering the U.S. Professors of the Year awards program since 1981. TIAA-CREF, one of America's leading financial services organizations and higher education's premier retirement system, became the principal sponsor for the awards ceremony in 2000. Additional support for the program is received from a number of higher education associations, including Phi Beta Kappa, which sponsors an evening congressional reception.
Back