Flight Behavior by Barbara Kingsolver '77 "A Terrifically Entertaining Read": USA Today
November 14, 2012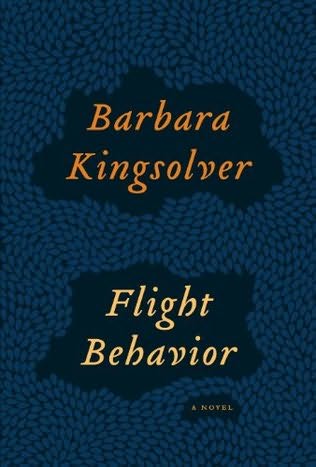 "With her flaming red hair, the unlikely but irresistible heroine of Barbara Kingsolver's wonderful new novel about climate change and endangered butterflies comes blazing across the page in a burst of outsized personality that will have you hooked from the first paragraph," opines USA Today's Jocelyn McClurg. Flight Behavior, the latest book by Kingsolver, a 1977 graduate of DePauw University, was released last week.
McClurg calls the work "a terrifically entertaining read about a spirited young woman you'll miss the minute you reach the last page."
Access the full review at the newspaper's website.
Kingsolver, who majored in zoology (biological sciences) at DePauw and is a 1977 graduate of the University, had her first novel, The Bean Trees, published by HarperCollins in 1988. She received the National Humanities Medal in 2000. Her last book, The Lacuna, received the UK's Orange Prize and the Library of Virginia's 13th Annual Library of Virginia Literary Award for fiction. Her other books include Animal, Vegetable, Miracle: A Year of Food Life; Prodigal Summer; and The Poisonwood Bible, which was a finalist for the Pulitzer Prize and won South Africa's National Book Award.
Barbara Kingsolver delivered the 1994 commencement address at DePauw, and was also awarded an honorary doctoral degree during the ceremony. Access an MP3 of the complete address, which was titled "As Little Advice as Possible," here.
Back