DePauw Band Will Explore Crucible Theme and Other Musical Ideas at Sunday Concert
November 14, 2012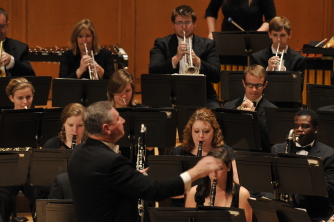 You're invited to enjoy a performance by the DePauw University Band this Sunday, November 18, at 3 p.m. in Kresge Auditorium, located within the Green Center for the Performing Arts. Led by Craig Paré, the band will perform an exciting array of works and will be joined by two distinguished guests.
Eric Edberg, professor of cello at DePauw, will be the guest soloist on Tramonto (Sunset), written for cello and wind ensemble by Spanish composer Luis Serrano Alarcón.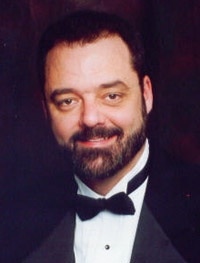 Mark McCoy, a composer as well as dean of the School of Music, will serve as guest conductor for a performance of his original composition for symphonic band, A Symphony for Salem, 1692. Sunday's presentation of the piece is part of a campus-wide examination of Arthur Miller's play, The Crucible. McCoy's work is a musical representation of events from the Salem witch trials of 1692.
"Any time an ensemble can experience a musical work directly through the composer, it is a valuable and memorable experience," says Paré, "and Dr. McCoy has generously provided just this unique opportunity to the University Band. His insights into the work, his ideas and images for the instrumental colors, the drama he seeks to capture through his music, and the intimate knowledge of the inner workings of the symphony have made this a wonderful experience for the musicians."
Of Tramonto , Dr. Paré notes, "Rare are the pieces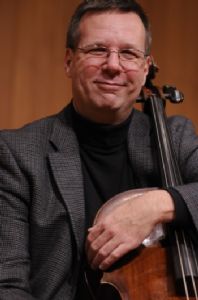 that feature string solos with wind accompaniment. I have been wanting to collaborate with Prof. Edberg for a long time, and I finally found this piece when I met the composer last December at the Midwest Band and Orchestra Clinic in Chicago. Alarcón has composed a beautiful, expressive work that brings out all of the exceptional qualities of Eric's artistry. He literally sings through his cello, which makes Tramonto not only the perfect piece on which to collaborate, but also a wonderful addition to wind band repertoire."
The concert, which will begin and end with performances by the University Band, will also feature the newly-formed Wind Ensemble, an elite chamber group. In addition to Tramonto, the Wind Ensemble will perform The Dog Breath Variations by the legendary American composer, guitarist, and rock musician Frank Zappa, before rejoining the larger ensemble for Leonard Bernstein's A Simple Song and the symphonic work by McCoy.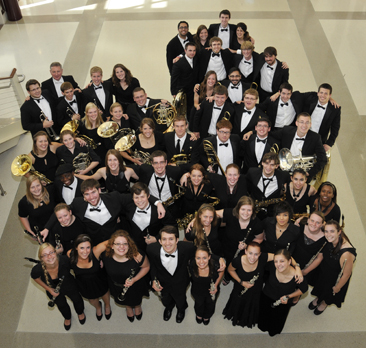 General admission tickets to the DePauw University Band concert are $3. Children under 12, all students, and seniors over 65 are free. Tickets may be purchased at www.depauw.edu/music/tickets or at the Green Center box office, located at 605 S. College Avenue. It is open Sunday-through-Friday between noon and 4 p.m. and from 6 to 8 p.m.
The band is encouraging audience members to bring a non-perishable food item to exchange at the box office for a free ticket. All donations received will go directly to the Putnam County Emergency Food Pantry. Specific items requested by the charity include chicken noodle soup, vegetable soup, pork and beans, canned fruit, peas, carrots, and corn. Monetary donations to the food bank will also be accepted.
Back