Enjoy Thanksgiving Concert by DePauw Orchestra Monday
November 16, 2012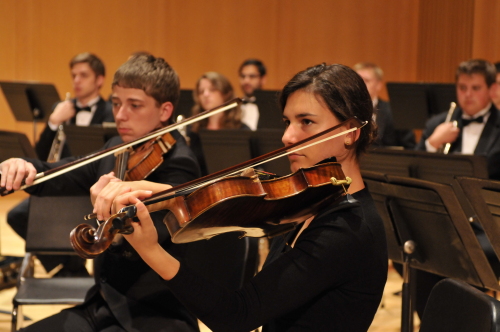 A festive Thanksgiving week concert by the DePauw University Orchestra will be presented Monday, November 19, at Kresge Auditorium, located within DePauw's Green Center for the Performing Arts. The 7:30 p.m. program will feature works by Johann Strauss Jr., Gustav Holst, and Béla Bartók.
The concert will begin with the overture from the DePauw Opera's upcoming February 2013 production of the Viennese operetta Die Fledermaus by Strauss. Lyric Movement, an unusual and poignant work by English composer Gustav Holst, will follow. This latter work, composed in 1933, will feature violist and School of Music faculty member Nicole Brockmann as the soloist.
The final piece on the program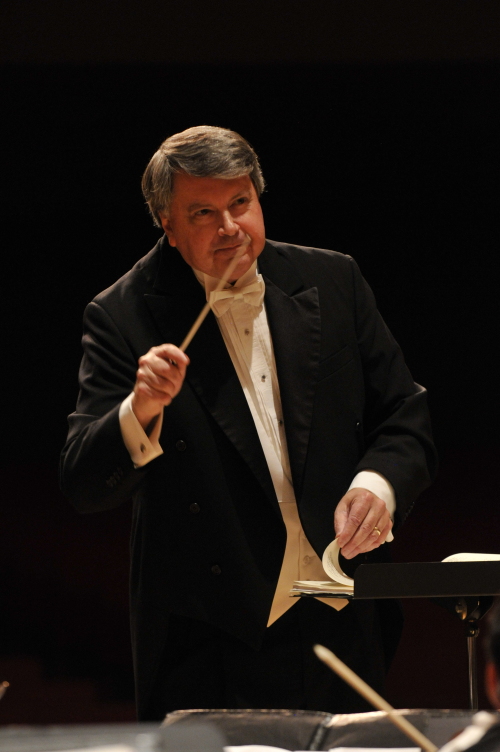 by Béla Bartók, one of the most influential composers of the 20th century, was written in 1923 in celebration of the 50th anniversary of the union of two cities, Buda and Pest, to form the Hungarian capital of Budapest.
"Bartók's Dance Suite --one of the great, technical rhythmic masterpieces -- will captivate the audience with its exquisite folk settings, haunting rhythm schemes, and its joyous outbursts of musical energy," according to Orcenith Smith, conductor of the DePauw University Orchestra.
"The week of Thanksgiving is always an emotional one," adds Professor Smith, "and we are honored to give a concert that helps to set a tone for the gathering of family and friends. Our music will range from happy to introspective and lyrical to exuberant. We hope it will put a lightness in everyone's step as they go to celebrate the activities of that special week."
General admission tickets are $3. Admission for children 12 and younger, all students, and seniors over 65 is free. Tickets may be purchased at www.depauw.edu/music/tickets or at the Green Center box office, located at 605 S. College Avenue. It is open Sunday-through-Friday between noon and 4 p.m. and from 6 to 8 p.m.
DePauw University Orchestra concerts are broadcast live on WGRE and can be heard locally on 91.5 FM or anywhere in the world via this link.
Back