Noah Droddy Earns Second Straight All-America Honor
November 17, 2012
Terre Haute, Ind. - DePauw senior Noah Droddy wrapped up an outstanding collegiate cross country career by notching his second consecutive all-America honor after finishing eighth amongst the 280-runner field at the NCAA Division III Championships at the LaVerne Gibson Course.
Droddy was in 11th at the three-kilometer split and 14th at the 5K mark, but surged ahead in the final 3,000 meters to finish in 24:44.6.
"I was happy with the race," Droddy said. "I felt like I ran smart and am very happy that I ended my cross country career on a good note."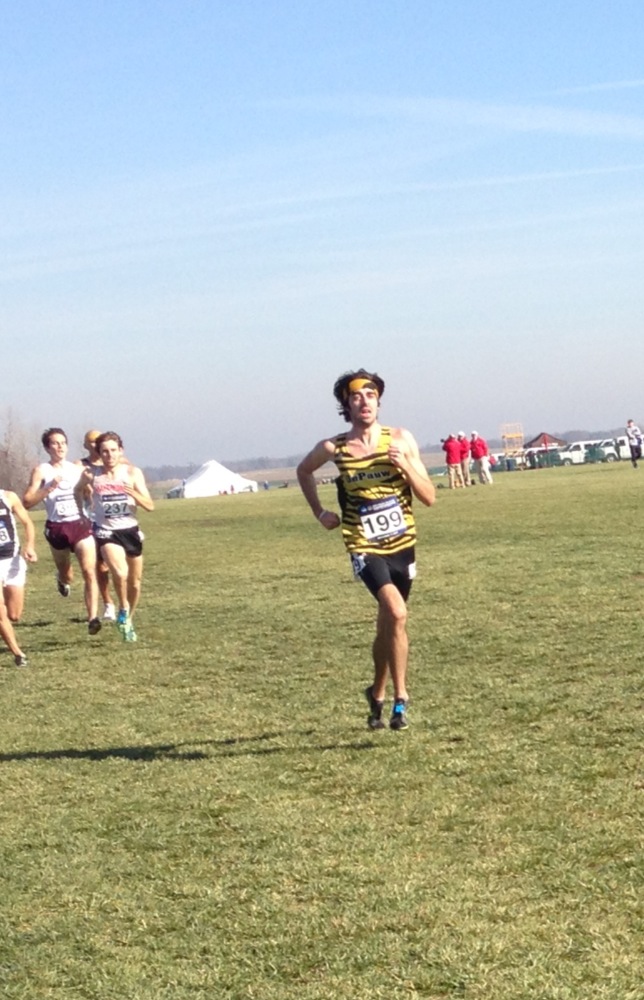 Droddy also earned all-America honors at the 2011 Championships by finishing ninth and earned a spot as a sophomore, placing 68th.
"A top-10 finish is special," DePauw head coach Kori Stoffregen said.
"To do it two years in a row is unbelievable. It has been so fun to coach him"
For more information on the DePauw cross country program, follow DePauw on Twitter (@DePauwAthletics / @DePauwXCTF) or like them on Facebook (www.facebook.com/DePauwAthletics).
Back