Stephen F. Hayes '93 Offers Post-Mortem of Campaign 2012 in Indiana Speech
November 19, 2012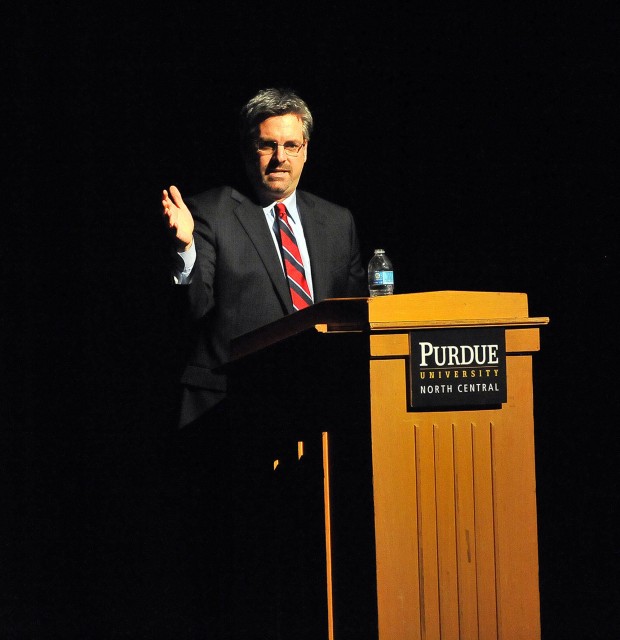 "Stephen Hayes, a columnist for the Weekly Standard and a commentator on Fox News Channel, CNN and MSNBC, was the speaker Sunday at the fourth program of the Purdue University North Central Sinai Forum at Elston Middle School," begins a report in the Times of Northwest Indiana. "Hayes, a DePauw University graduate, said early on he knew he was 'not made of a life in politics,' so he decided to go into journalism 'where you can insult people for a living and get away with it.' " (photo courtesy Times/Dan Shelton)
In the view of Hayes, a 1993 DePauw graduate, 2012 was "the most winnable year in a century for the opposition party." Mitt Romney's campaign was unsuccessful because "he ran badly and he ran in-authentically as a conservative." Hayes told the audience, "The problem was that he wasn't a conservative and when he tried to be one, it just didn't work. He'd say things he thought would appeal to conservatives, that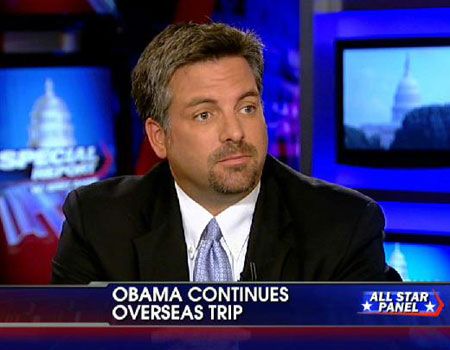 didn't appeal to conservatives and some found them offensive ... Mostly, he failed to win because he didn't provide a clear, consistent and compelling case. This election was a rejection of Mitt Romney and his campaign rather than a rejection of small government."
Access the full story at the newspaper's website.
Stephen F. Hayes authored the 2007 authorized biography, Cheney: The Untold Story of America's Most Powerful and Controversial Vice President. Jonathan Karl called Hayes' book "the most serious effort yet to understand the Cheney enigma" in a Wall Street Journal review.
Back