Jim and Bev Baker ('53 & '59) Honored for Education Advocacy
November 30, 2012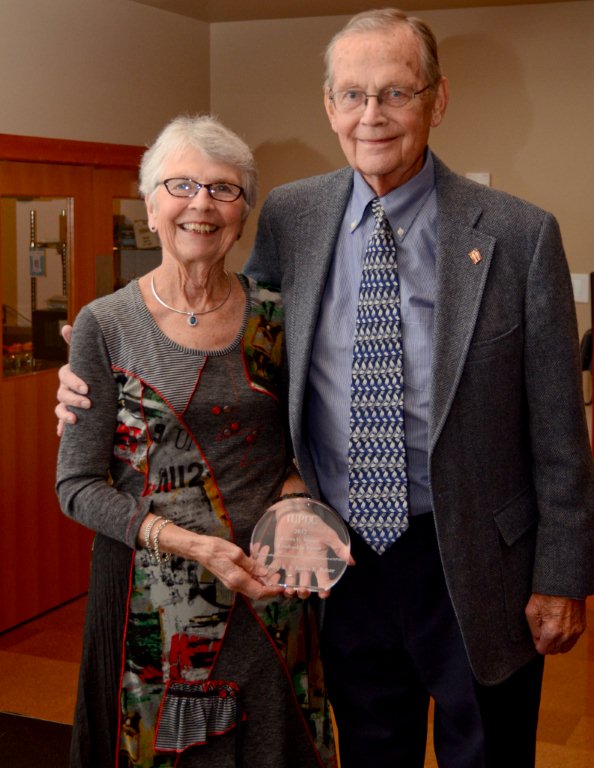 Beverly B. and James K. Baker, both graduates of DePauw University, are the recipients of the 2012 James G. Simms Leadership Award. Bev Baker, a 1959 graduate, and Jim Baker, who received his DePauw degree in 1953 and is a former member and chair of the University's Board of Trustees, were honored for their education advocacy at the Indiana University-Purdue University Columbus (IUPUC) annual Circle of Leadership Celebration earlier this month.
"The award -- established in honor of the late James G. Simms for his vision, perseverance, and dedication in founding the IUPUC campus in the 1970s-recognizes inspiring individuals who have generously given their time, dedication, and leadership to advance IUPUC's mission," reports the North Vernon Plain Dealer-Sun. "A community-minded couple, the Bakers have a deep passion for education and a long history of support for IUPUC."
Bev Baker is a former member and chair of IUPUC's Board of Advisors. Jim Baker, the former president and CEO of Arvin Industries, "chaired IUPUC's 1983-84 capital campaign, an effort in which he is credited with single-handedly raising the funds needed to secure a permanent home for IUPUC and complete e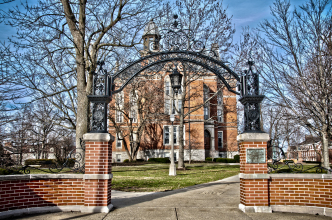 xtensive renovations to the building so that it would be conducive for teaching and learning. Baker helped lead a national effort for public school reform as vice chair of the Washington-based New American Schools initiative, a program that raised more than $165 million to improve U.S. schools by bringing university presidents and corporate chief executives together for the good of higher education."
Read more at the newspaper's website.
James Baker delivered the golden anniversary address at his 50th class reunion at DePauw. It is covered in this previous story.
Back