Six Student Journalists Honored by Indiana Collegiate Press Association
December 3, 2012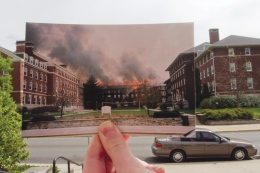 Six staff members of Indiana's oldest college newspaper, The DePauw, were honored with three awards over the weekend by the Indiana Collegiate Press Association. The ICPA announced the winners of its 2012 College Division competition at the Indianapolis Marriott North. The prizes are awarded in conjunction with the Hoosier State Press Association's Better Newspaper Contest and Newsroom Seminar.
The DePauw student journalist winners were:
First Place in Editorial/Opinion Writing - Ellen Kobe, Chase Hall, Lizzie Hineman, Brianna Scharfenberg and Anastasia Way.
Third Place in News - Chase Hall.
Third Place in Photo - Margaret Distler (winning image is seen at top of this story).
See a list of winners here.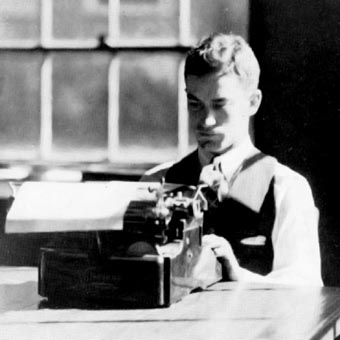 Founded in 1852 as Asbury Notes, The DePauw has a rich tradition of being the springboard for the careers of many of America's great journalists. Alumni of the student newspaper include "business journalist of the century" Bernard Kilgore and Kenneth C. Hogate of the Wall Street Journal; Eugene C. and Eugene S. Pulliam of the Indianapolis Star and Central Newspapers chain; Donald Maxwell, former editor of the Chicago Tribune; Robert Giles, former curator of the Nieman Foundation for Journalism at Harvard University and former editor of the Detroit News; John McWethy, former ABC News Senior Pentagon Correspondent; and James B. Stewart, Pulitzer Prize-winning former front page editor of the Wall Street Journal, bestselling author and New York Times columnist. The paper is completely independent, and staffed and managed entirely by students. (at left: a student works on The DePauw in 1936)
Visit The DePauw online here.
Back