Barbara Kingsolver's ('77) Flight Behavior "A Brilliant Melding of Science and Emotion"
December 6, 2012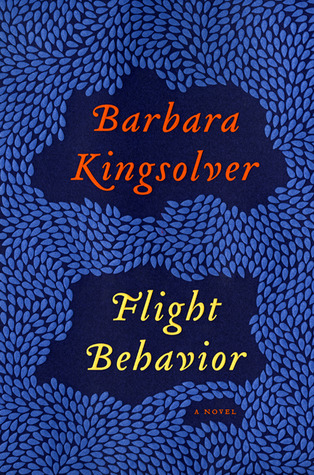 "Kingsolver's newest novel highlights what she does best: a brilliant melding of science and emotion," notes the Daily News Journal of Murfreesboro, Tennessee. Michelle Palmer lists the new book by Barbara Kingsolver, Flight Behavior, among "Titles to give and receive."
"It's the most wonderful time of the year, and with the holidays right around the corner, why not make a book or two part of your gift-giving this year?," Palmer asks. "Check out the books below, sure to please anyone on your list."
Read more at the newspaper's website.
A 1977 graduate of DePauw University, where she majored in zoology (biological sciences), Barbara Kingsolver's first novel, The Bean Trees, was published by HarperCollins in 1988.
She received the National Humanities Medal in 2000. Her last book, The Lacuna, received the UK's Orange Prize and the Library of Virginia's 13th Annual Library of Virginia Literary Award for fiction. Her other books include Animal, Vegetable, Miracle: A Year of Food Life; Prodigal Summer; and The Poisonwood Bible, which was a finalist for the Pulitzer Prize and won South Africa's National Book Award.
The New York Times recently deemed Flight Behavior "marvelous," while USA Today called the book "a terrifically entertaining read about a spirited young woman you'll miss the minute you reach the last page." Details can be found in this summary.
Back