'Career Coach' Offers Suggestions on Holiday Greetings to Co-Workers
December 10, 2012
"It's that time of the year when many employees wonder if they should send some sort of holiday greeting to co-workers and members of the company's management team. And, if so, is an e-card or a traditional holiday card the best way to go?," asks the Pittsburgh Post-Gazette's Tim Grant. He reports, "it might not be a good idea to send holiday cards to everyone in your office, according to Steve Langerud, director of professional opportunities at DePauw University in Greencastle, Ind."
"Most of the time you would follow the same rules as you would follow in your personal life, which is to send genuine holiday greetings only to the people who you have a relationship with," Langerud tells the newspaper. "In the case of co-workers and supervisors, sometimes you have a relationship and sometimes you don't. When you start sending blanket greetings to co-workers and supervisors, you put them in a position where they might feel an obligation to reciprocate when there may not even be a relationship."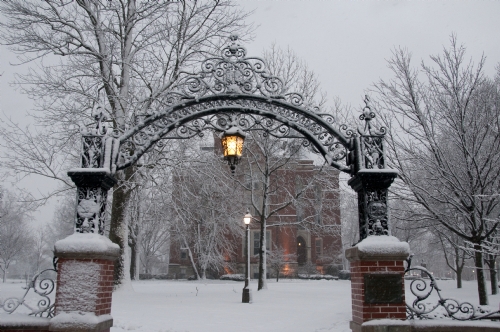 He advises, "Listen to yourself and be honest about where that relationship stands between you and a co-worker or you and a supervisor."
You'll find the story at the newspaper's website.
Steve Langerud is regularly quoted in stories on the job market and career development and has helped more than 15,000 people with workplace issues and is available to assist DePauw students and alumni with career planning.
Learn more at the Kathryn F. Hubbard Center For Student Engagement.
Source: Pittsburgh Post-Gazette
Back