Mary Beth Fisher '87 Joins Societe Generale as Head of US Interest Rates Strategy
December 13, 2012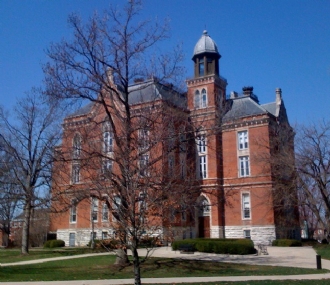 Mary Beth Fisher, a 1987 graduate of DePauw University, has been named managing director and head of U.S. Interest Rates Strategy at Societe Generale Corporate & Investment Banking, one of the largest European financial services groups. "As head of rates strategy, Fisher will be responsible for directing U.S. rates strategy and creating the U.S. rates research product for the bank and its clients," according to the company. She will be based in New York.
"Fisher's appointment supports the firm's strategy to continue to develop its U.S. fixed income dollar origination, sales and trading platform in order to provide its clients with a fully global capital markets product offering."
With approximately 15 years of experience in fixed income research, Fisher comes to Societe Generale from BNP Paribas, where she was a senior strategist, interest rates and government policy. Previously she held similar positions at

UBS, Bear Stearns and BB&T, and has worked at the Federal Reserve in Washington, D.C.
An art (history) major at DePauw, Fisher earned a Ph.D. in mathematics from Duke University.
Read more at Yahoo! Finance.
Back