"This is Not Journalism; It is Marketing": Prof. Jeff McCall '76 on Lottery Coverage
December 18, 2012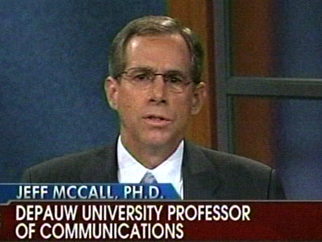 "The sensationalized coverage of the record Powerball jackpot demonstrated again how superficial the broadcast news agenda has become," writes Jeffrey McCall, professor of communication at DePauw University, in an Indianapolis Star op-ed. "The hyped-up coverage wasn't so much news as it was shameless promotion for a government-sponsored tax that disproportionately takes money from lower-income Americans."
The media critic and author of Viewer Discretion Advised: Taking Control of Mass Media Influences observes, "Once it became clear the Powerball jackpot would hit record levels, TV stations went into overdrive. No doubt every local newscast in the 42 states that collectively sponsor Powerball contained lottery news, often as the lead story. The coverage was characterized by reports reporters talking about lottery excitement and interviewing ticket buyers at convenience stores. Other stories reported all the luxuries that could be bought with the $500 million, along with the best systems for choosing lucky numbers.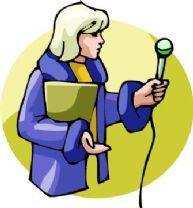 Instructions were given about how to organize friends and coworkers to buy tickets in groups and then share the winnings. Anchors talked about buying their own tickets, essentially endorsing this state-sponsored racket. They reminded viewers of the deadline for purchasing tickets."
In Dr. McCall's view, "This is not journalism; it is marketing. It is shining up to lottery executives who already spend millions each year on those television stations, advertising to push state-sponsored gambling. This coverage is value-added publicity for the lottery, which gets promotional time in newscasts for free. Television news' lottery obsession sends the rhetorical message to viewers that Powerball 'frenzy' is more important than the education of their kids, employment of their neighbors, or funding of their government."
McCall writes that national news outlets were not immune to "Powerball fever."
He points out, "Largely missing from this reporting of lottery frenzy was any notion of the futility of playing the lottery. The odds of winning are impossibly long. Only about 60 percent of money dumped in the lottery ever returns to players in prizes, the rest goes to state coffers. The return rate for most games in Vegas is more than 90 percent, so the lottery looks like robbery in comparison. Lotteries are marketed by state governments as get-rich-quick miracles. TV journalists, who are supposed to be surrogates of the public, play along in distributing this narcotic."
In conclusion, the professor declares, "This lottery 'news' isn't relevant to the majority of viewers. Estimates are that fewer than a third of Americans ever play lotteries. For the rest, the lottery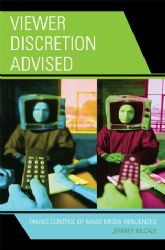 is just a curiosity ... This kind of 'news' appeals to the television industry because it's easy to cover and saves doing the hard work of real reporting."
Access the complete column at College News.org.
A 1976 graduate of DePauw and the faculty adviser to student radio station WGRE, Jeff McCall is frequently called upon by major news outlets to discuss media matters and was quoted earlier this month in TIME magazine and the Arizona Republic. The Star also recently published McCall's op-ed on media coverage of the 2012 presidential campaign.
Source: Indianapolis Star
Back