Newspaper Spotlights Success of Butler Basketball Coach Brad Stevens '99
December 29, 2012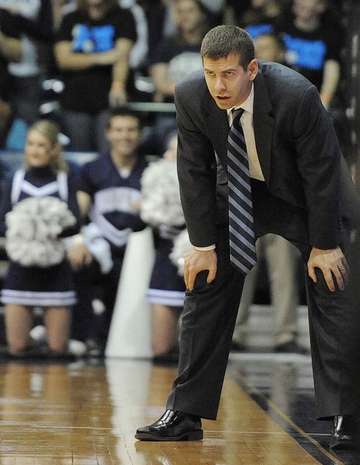 An article in today's Tennessean on Butler University head men's basketball coach Brad Stevens reports "attention to detail, along with a stern approach to defense ... has enabled Stevens, 36, to make No. 18 Butler (9-2) arguably the most successful mid-major team in college basketball." A sidebar to the piece, which previews tonight's game against Vanderbilt, notes that Stevens played college basketball at DePauw and is a 1999 graduate of the University. (photo: Rob Goebel/Indianapolis Star)
"I think it could easily be said nobody in college basketball has done a better job with their respective program as the job Brad has done at Butler," Vanderbilt coach Kevin Stallings tells the newspaper.
Gordon Hayward, who played for Stevens at Butler and is now a member of the NBA's Utah Jazz, states, "He kind of knows everything the other team is going to do and what they want to do. Whatever they throw at him, he's prepared for it, and that's why he's so calm and so poised over there because he knows exactly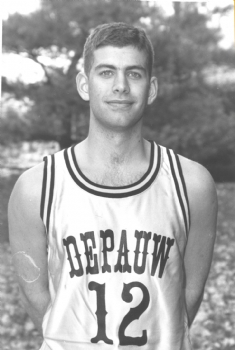 what to do. If the other team does Plan 'A' and if they turn to Plan 'B,' he has a counter for it. That's why he's so good."
Read the piece -- headlined "Butler has bulldog of a coach in Brad Stevens" -- at the Tennessean's website.
Brad Stevens led the Bulldogs to the championship game of the NCAA tournament in 2010 and 2011 and in March 2012 broke the NCAA record for most victories in the first five seasons as a head coach. An economics major and Management Fellow at DePauw, where he played basketball for coach Bill Fenlon, Stevens earned all conference and academic all conference honors all four years. He was named Butler's head coach on April 5, 2007.
On April 13, 2010, Stevens returned to his alma mater to deliver the Robert C. McDermond Lecture.
Also available is this recent story.
Back