Colin Milligan '07 Named Communications Director for Newly-Elected Congresswoman
January 3, 2013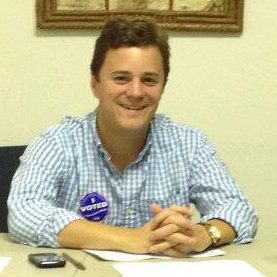 Colin Milligan, a 2007 graduate of DePauw University, has been named communications director for U.S. Representative Cheri Bustos, whose term began Wednesday. A Democrat, Bustos represents Illinois' 17th congressional district.
"Milligan was born and raised in Grand Rapids, Mich., where his family still lives. He graduated from DePauw University in Greencastle, Ind.," reports the Daily Review Atlas of Monmouth, Illinois. "He most recently served as press secretary for U.S. Rep. Shelley Berkley's run for the U.S. Senate in Nevada. Before that, he worked at the Senate Democratic Policy and Communications Center and the Democratic Senatorial Campaign Committee. In addition, Milligan worked on President Barack Obama's campaign in 2007 and 2008, including a seven-month stint as a field organizer in Ottumwa, Iowa, in preparation for the Iowa Caucuses."
Learn more at the newspaper's website.
Back