Hall of Fame Coach Kris Huffman Discusses "Special" Honor
January 3, 2013
"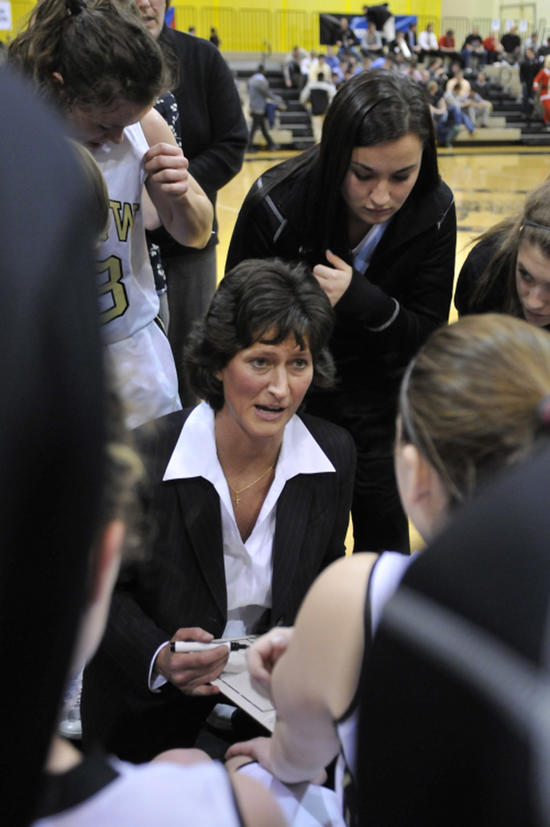 When you're as successful as Kris Huffman has been as head coach of the DePauw University women's basketball team (the Tigers are ranked No. 1, have made nine consecutive NCAA tournaments and won the 2007 national championship), recognition comes often," begins a story in today's Banner-Graphic of Greencastle. Grant Wieman writes, "Huffman has won four different national coach of the year awards and she learned recently she will be inducted into the Indiana Basketball Hall of Fame ... The Silver Medal Award is presented each year based on outstanding contributions to Indiana high school basketball."
The coach tells the newspaper, "It's truly an honor. It still doesn't seem real, although I've been notified."
The piece points out that several of Huffman's former players are now coaching at high school, including Lindsey Blackman '02, the head coach at South Putnam.
"Huffman has been coaching at DePauw for more than 20 years, and also works as an assistant athletic director and part-time instructor for the school," Wieman writes. "She won the 1985 Iowa Miss Basketball award, leading her Ford Dodge team to a state championship, then graduated Northern Iowa as the school's second all-time leading scorer. Huffman was elected to the Iowa Girls' Basketball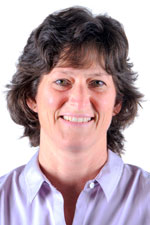 Hall of Fame previously, but said being elected in Indiana is an entirely different honor."
According to the coach, who will be inducted on April 27, "I think of the Iowa Hall of Fame and the induction was kind of from your high school athletic performance. And we had great teams and great coaches. I felt like I kind of carried the torch for the successful teams that we had. This one is maybe more special being in a state that kind of reveres basketball."
Access the complete text at the newspaper's website.
Huffman's selection to the Hall of Fame was announced in this previous summary.
Back