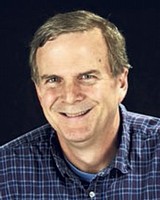 Dan Korb, an assistant sports editor with the Evansville Courier & Press and 1979 graduate of DePauw University, has been named Corky Lamm Indiana Sportswriter of the Year by the Indiana Sportswriters and Sportscasters Association. Korb and the other 2013 honorees will be recognized at an April 13 event in Indianapolis. (photo: Kevin Swank/Courier & Press)
"I guess this is what happens when you've been covering sports in the same state for 32 years," says Korb, who majored in English (composition) as an undergraduate. "Seriously, I was surprised and humbled when I found out. I'm now among a pretty select group of people who have won this award."
He adds, "I've also been lucky to work at a newspaper like the Courier & Press that has allowed me to cover not only high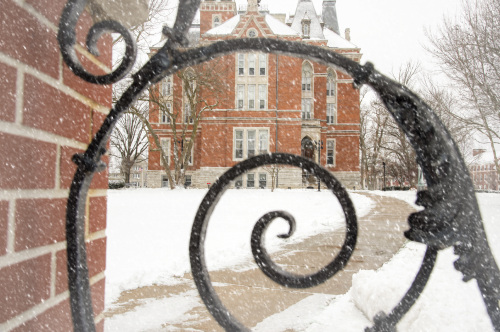 school, college and professional sports, but the freedom to write about them however I saw fit. Since I grew up in Evansville, I've always known this is a city that really enjoys its sports and takes them seriously. Heck, I was one of those people as a kid. Now, for the last 27 years here, I've been fortunate to write about all of it."
Korb's career has also involved stints at Indiana's Lebanon Reporter, New Castle Courier-Times and Evansville Press.
Read more here.