Prof. Glen Kuecker Contributes Book Review to The Historian
January 10, 2013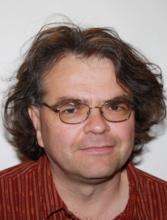 Glen David Kuecker, professor of history at DePauw University, contributes a review to the latest issue of The Historian. Issued quarterly, the journal is published on behalf of Phi Alpha Theta History Honor Society.
In his review of Funerals, Festivals, and Cultural Politics in Porfirian Mexico by Matthew D. Esposito, Dr. Kuecker writes, "Mexican cultural history has developed a substantive consideration of how the modern nation-state came into formation during the regime of Porfirio Diaz [1876-1911]. Matthew D. Esposito's study is a fine example of the benefits gained from this trend. His focus on funerals and festivals provides clear empirical evidence for understanding the dynamics of hegemony

during the age of Porfirio Diaz, especially how elite agendas became societal common sense. The book is a valuable contribution to Mexican history and general attempts at understanding cultural politics."
The full review can be found in the journal's latest issue (Volume 74, Issue 4).
Learn more about Glen Kuecker in this previous summary.
Back