Congress "Unwilling to Make Truly Hard Decisions": Lee Hamilton '52
January 12, 2013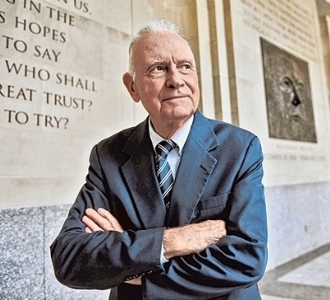 "In our system of representative democracy, Capitol Hill should be the place where their competing concerns get hammered out," writes Lee H. Hamilton in a newspaper op-ed. "What we learned from the fiscal cliff negotiations is that Congress isn't that place. As a former member, I'm embarrassed that we can't govern this nation better. Maybe the new Congress will have the courage to change course."
Hamilton, a Democrat who served 34 years in the U.S. House of Representatives, says the end of the year talks in Washington saw "two parties passing one another in the night, unable to come to terms and unwilling to risk alienating their core constituencies to do so." He states, "Politicians on Capitol Hill at the moment are simply unwilling to make truly hard decisions."
The vice chair of the 9/11 Commission and Iraq Study Group, Hamilton notes, "Ordinarily, the start of a new Congress is a time for optimism. Fresh faces and a purposeful spirit combine to get Congress off to a hope-filled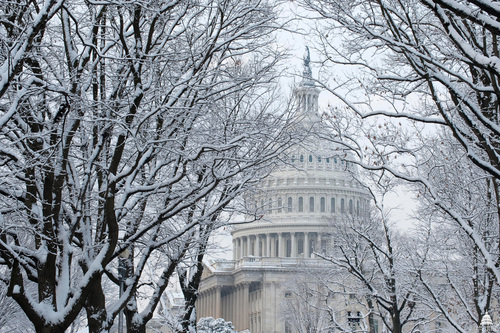 start. Yet Capitol Hill right now is far from optimistic. That's because last year's session, with its distressing end by the edge of the fiscal cliff, left the new Congress confronting head-on all of the challenges that should have been resolved but weren't: getting spending and the deficit under control, spurring economic growth, and reforming the Tax Code."
In Hamilton's view, "Congressional performance at the end of 2012 fell far short, leaving not just a sour taste in most Americans' mouths, but real cause for concern about how Congress operates ... Even when faced with dire consequences, for instance, Congress seems incapable of addressing big national needs in an ambitious way."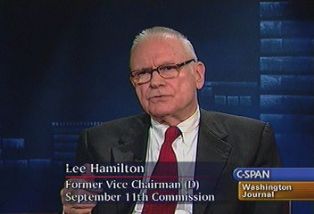 You'll find the complete essay at the website of California's Vacaville Reporter.
Lee Hamilton majored in history as an undergraduate and starred on the Tiger basketball team (and is a member of both the Indiana Basketball Hall of Fame and the DePauw Athletic Hall of Fame). He now directs the Center on Congress at Indiana University.
The veteran statesman has been a frequent visitor to DePauw over the years, and delivered an Ubben Lecture on March 15, 2011.
Back