Steve Langerud Offers Tips on Transitioning to a New Job
January 16, 2013
"Steve Langerud of Steve Langerud & Associates is a workplace consultant and director of professional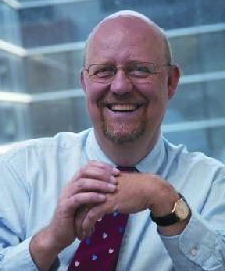 opportunities at Indiana's DePauw University," notes a story published in the January issue of Northern Virginia magazine. "He travels the country dispensing his expertise to businesses, individuals or alumni ... He coaches job hunters through a variety of career obstacles including individuals who feel, or are told, they are overqualified."
"Feeling overqualified is more in the mind of the candidate than the employer," Langerud tells the publication. "What I find is that they say they feel overqualified. They are looking within the context of the work they have already done."
Colleen Sheehy Orme writes, "What does this mean exactly? It means that often people possess a deep topical knowledge of the industry they are in. However, they also possess a skill set which can transfer over to a new industry."
Langerud adds, "One of the tricks when working with overqualified people is teaching them to look skill-oriented rather than content-oriented. They see themselves aligned with the content of their field. It is not; however, necessarily what they are getting paid to do. There's a deeper set of skills that they use every day, but it's not directly connected to the content."
The text continues, "Langerud believes that once a person realizes that they are much broader than the restraints of a specific industry they see themselves differently. They can then harness their specific skill set to move seamlessly towards a new industry."
The beginning of the article notes that "in this mecca of educated, enterprising and motivated professionals exciting opportunities do exist.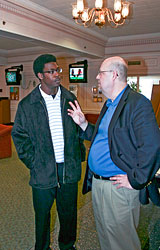 It may just mandate approaching the job hunt with a fresh perspective and some expert advice. The individuals interviewed here all share a deep passion for the workplace and those who inhabit it."
The January issue is available at the magazine's website.
Steve Langerud is regularly quoted in stories on the job market and career development and has helped more than 15,000 people with workplace issues and is available to assist DePauw students and alumni with career planning.
Learn more at the Kathryn F. Hubbard Center For Student Engagement.
Back