1958 Graduate is Subject of New Book, Conversations with Joseph Flummerfelt
May 28, 2010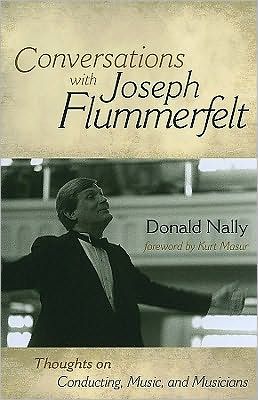 May 28, 2010, Greencastle, Ind. — Conversations with Joseph Flummerfelt: Thoughts on Conducting, Music, and Musicians has been published by Scarecrow Press. Written by Donald Nally -- chorus master at Lyric Opera of Chicago, conductor of The Crossing (Philadelphia's new music choir), and music director of the Vocal Arts Ensemble of Cincinnati -- the new book "presents a window into the mind and heart of one of America's most celebrated and distinguished choral conductors. Through questions from Nally, his former student, Flummerfelt provides a captivating narrative tracing his formative years and influences, his most important artistic collaborations, and his approach to conducting and music," notes a synopsis. "The conversation further develops into a philosophical discussion on cultural influences and obstacles in art, how one teaches conducting, and the foundations of ensemble music-making."
It continues, "Through these intimate conversations, Flummerfelt reveals his life, art, and ideas, from his close collaborations with some of the world's greatest orchestral conductors to his work as artistic director of Westminster Choir College. The topics range from his approaches to style, conducting gesture, sound generation, and choral sound to the psychology of music-making and the contemporary environment of art-making ... Flummerfelt discusses his early career influences from such musicians as Robert Shaw and Nadia Boulanger and reveals his thoughts on composers like Igor Stravinsky, Samuel Barber, Benjamin Britten, and Olivier Messiaen. The more than 30 photos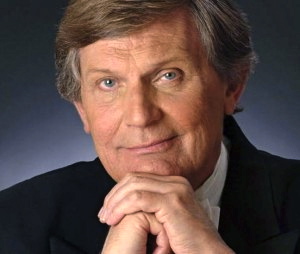 present a visual record of Flummerfelt's collaborations with many of the great musicians of our time, and a biographical timeline, a list of collaborating orchestras and conductors, and a discography are also included."
Learn more, and order the book, at Amazon.com.
A 1958 graduate of DePauw University, Joseph Flummerfelt is director of choral music at the New York Philharmonic and co-artistic director of Spoleto USA. He has been called "the greatest choral conductor in the world" by Leonard Bernstein and was named 2004 "Conductor of the Year" by Musical America.
Back