Prof. Joseph Heithaus Discusses Inaugural Poem with Maine Newspaper
January 23, 2013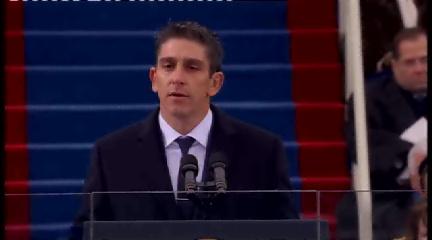 "The poem that was read aloud Monday at President Obama's second inauguration was deeply personal to the Maine poet who wrote it, scholars said, but its theme was universal: This country offers tremendous possibility, yet its real greatness stems from the unity of its citizenry," writes Eric Russell in Maine's Portland Press Herald. "Richard Blanco, a little-known poet from Bethel in western Maine, was elevated to the national stage when he was selected to be Obama's inaugural poet. He is only the fifth poet to compose an original piece for an inauguration."
Russell notes, "The response to Blanco's poem was positive, with many scholars comparing Blanco's work to that of Walt Whitman, who raised the profile of free verse poetry in the mid- to late 1800s. 'The beauty of the Richard Blanco poem is that it doesn't really need to be broken down or explained,' said Joseph Heithaus, a poet and professor at DePauw University in Indiana.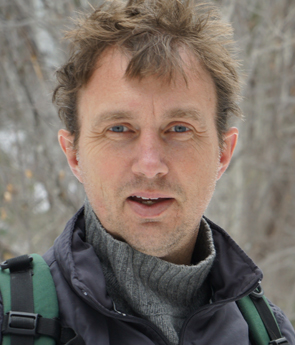 'The poem, through its rhythm, its long catalog of images, its invitation to the listener to hear the simple music of a day, and finally to collectively, as citizens, name our own constellation was clear and poignant.' "
The newspaper story continues, "Heithaus said Blanco's task was huge -- to speak to and for a nation without giving in to generalities. 'I often say to my creative writing students that the singular almost always beats the plural, that the single object, the particular experience, usually wins out over some plural cover-all,' he said. 'Blanco used the singular experiences of many across the nation to represent the collective.' "
Access the piece at the Press Herald's website.
Joe Heithaus, professor of English at DePauw, won the 2007 Discovery/The Nation Prize for a group of sonnets about poison plants that are the central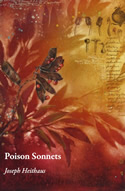 thread of his first book, Poison Sonnets, published in 2012. He is one of five "Airpoets," whose poems have been integrated into stained-glass window murals in the Indianapolis International Airport and are featured in two books, Rivers, Rails and Runways and Airmail. His poems have appeared in Poetry, the North American Review, the African-American Review and the Southern Review.
The professor reflected on the life of children's author Maurice Sendak in a May 9, 2012, Christian Science Monitor story.
Source: Portland (Maine) Press Herald
Back