Prof. Jeff McCall '76 Visits TV's O'Reilly Factor
January 25, 2013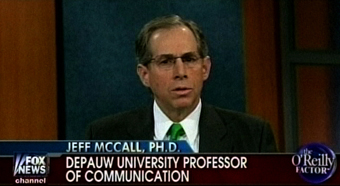 "CNN has a serious ratings problem, and they also have some credibility problems," said Jeff McCall, professor of communication at DePauw University, on tonight's edition of Fox News Channel's O'Reilly Factor. Dr. McCall was called upon to discuss media coverage of the debate over gun control measures, specifically O'Reilly's assertion that CNN has not adequately presented both sides of the issue.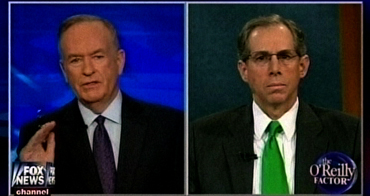 The professor told the host, "CNN brought in Jeff Zucker as the new president and his label will be put on this network. He says he wants the definition of news to 'evolve,' and here we're seeing news being defined as opinion. There's some crusader-ism going on and CNN might be trying to exploit the Newtown incident."
Tonight's segment marked the professor's tenth appearance on the show. It is embedded below.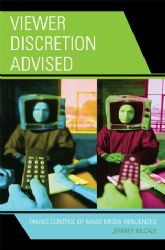 The author of Viewer Discretion Advised: Taking Control of Mass Media Influences and a 1976 graduate of DePauw, Jeffrey M. McCall is the faculty adviser to student radio station WGRE. He is frequently called upon by major news outlets to discuss media matters and has been quoted in more than 100 newspapers. In recent days he has been quoted in California's Orange County Register and authored an Indianapolis Star column on the future of CNN.
Source: Fox News Channel
Back