James McClamroch Jr. '91 Now Sr. VP at Morningstar
November 18, 2012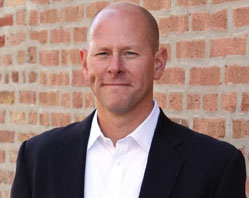 James McClamroch Jr., senior vice president of individual software at Morningstar Inc. and 1991 graduate of DePauw University, is profiled in Crain's Chicago Business. The publication notes that he recently joined Morningstar after serving as general manager of global product partnerships in Microsoft's Online Services Division, where he led the global strategy, development, and management of product partnerships for the Bing and MSN services, and that he "built MSN's deals and partnerships operation into a billion-dollar business."
Job one in his new post, says McClamroch, is "Reaching younger investors and ensuring we're there to have a lifelong relationship with them. There are things we can do on the technology side to segment customers better."
Read more at Crain's website.
Back