Gift from 1982 Graduates Kenneth & Carrie Coquillette to Endow Career Preparation in Center for Student Engagement
February 4, 2013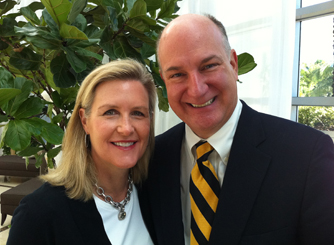 President Brian W. Casey announced today that a $2 million commitment from Kenneth W. and Carrie Melind Coquillette, both 1982 graduates of DePauw, will fund new career preparation programming in the University's Center for Student Engagement. The gift -- which will create both an endowment and a discretionary fund -- will support the creation of the Sophomore Year Experience, along with other programming and staffing enhancements to support career planning.
"For DePauw to be successful in its mission and continue its legacy as an incubator of leaders, it is critical for our students to proactively plan for life beyond this campus and to understand the opportunities available in the global economy," said Ken Coquillette.
Added Carrie Coquillette, "This gift will ensure that all students receive the support and guidance necessary to help them make the connections between the classroom and their passions that will best prepare them for lives of extraordinary achievement and purpose."
The Coquillettes add, "While we expect students to take ownership and accountability for their lives after DePauw, we felt it was critical for the University to provide the best possible foundation for their success and to do so early in their DePauw experience."
The Center for Student Engagement, which was first announced in November, is among the first of its kind at a leading national liberal arts college and represents the University's fundamental commitment to ensuring that every student is advised and supported in each of the three primary components of their student experience: academic life,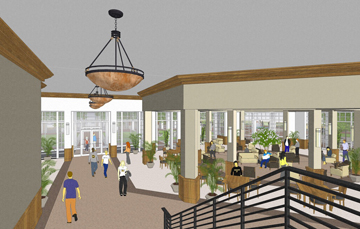 student life and cocurricular life.
"The planning and advising that takes place in the sophomore year is central to the four year experience of our students," said Raj Bellani, Dean for Experiential Education and Career Planning, who also directs the Center for Student Engagement. "With the support of this generous gift, we can provide the advising and career planning that will ensure that our students take full advantage of the cocurricular and experiential opportunities that are not only a hallmark of the DePauw experience, but central to the long-term success of our students and graduates."
New programming made possible by the Coquillette gift will significantly enhance career advising for sophomore students within the Center, and will support staffing necessary for the Center to launch and endow a peer-to-peer education program that will also be aimed, primarily,
at sophomores. Peer educators, to be known as Coquillette Fellows, will provide a peer-to-peer extension of the advising available from professional staff. The program is expected to be fully operational in the upcoming academic year.
"This gift is a reflection of how deeply Ken and Carrie care about the full development of our students and their preparation for life after DePauw," said Casey. "Their support will not only strengthen our ability to provide guidance and support to our students, but it will help fulfill the very mission of the Center."
Kenneth W. Coquillette is a managing director at Goldman, Sachs & Co. in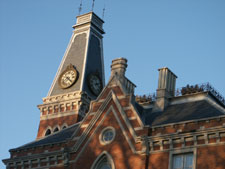 Chicago, where he is co-head of Midwest Investment Banking. He is a member of the University's Board of Trustees and a Trustee of the Field Museum of Chicago. Prior to joining Goldman Sachs, Coquillette worked at Indiana National Bank. An economics major at DePauw, he earned an MBA in Finance from Indiana University.
Carrie M. Coquillette graduated Phi Beta Kappa from DePauw and served as an executive of AT&T prior to retiring to raise their family. They have two children: Catherine (Washington University in St. Louis Class of `12) and Kevin (DePauw University Class of '15).
Back