Wednesday's Ubben Lecture by Carl Bernstein Will Be Webcast, Book Signing After Speech
February 12, 2013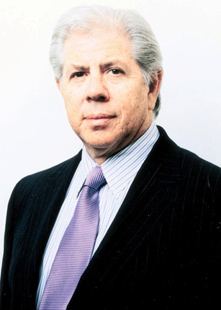 Tomorrow night's DePauw University lecture by Carl Bernstein can be seen anywhere in the world via a live webcast. Those who can't attend the 7:30 p.m. event in Meharry Hall of historic East College are invited to utilize this link to see and hear the history-making investigative journalist's remarks. The program will remain archived for a limited time.
Bernstein, whose work with Bob Woodward to uncover the Watergate scandal won a Pulitzer Prize and led to the resignation of President Richard M. Nixon, will explore "The State of Our Information: Is Journalism Dead?" in a Timothy and Sharon Ubben Lecture. The event is presented free of admission charge and is open to all.
After his speech, Bernstein will be available to sign books, which will be available for purchase, in Meharry Hall. His latest is the national bestseller A Woman In Charge: The Life of Hillary Rodham Clinton.
Learn more about Wednesday's Ubben Lecture by Carl Bernstein in this previous summary.
Established in 1986 through the generous support of 1958 DePauw graduates Timothy H. and Sharon Williams Ubben, the Ubben Lecture Series was designed to "bring the world to Greencastle" and presents events which are available for students, faculty, staff, alumni and the local community to enjoy. To view a complete roster of Ubben Lecturers -- which includes links to video clips and news stories -- click here.
Tim and Sharon Ubben's latest gift to DePauw -- a $20 million commitment to support need-based student scholarships -- was announced last week and praised in Sunday's Indianapolis Star. (photo: the Ubbens with March 3, 2008 visitor Tony Blair)
Back