Pollster Scott Rasmussen '86 Presents 175th Anniversary Lecture, February 20
February 14, 2013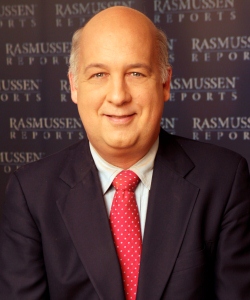 Scott Rasmussen, the 1986 DePauw University graduate who has been called "today's leading insurgent pollster ... (and) a key player in the contact sport of politics" by the Wall Street Journal, returns to his alma mater on Wednesday, February 20, to present a 175th Anniversary Distinguished Alumni Lecture. The talk, "Sweeping Change is Coming to America," will begin at 8 p.m. in Meharry Hall, located within historic East College. Attendance is free and the speech is open to all.
The founder and president of Rasmussen Reports, Scott Rasmussen is a political analyst, author, speaker and, since 1994, an independent public opinion pollster. He founded Rasmussen Reports, LLC in 2003 as a media company specializing in the collection, publication and distribution of public opinion polling information. Rasmussen Reports provides in-depth data, news coverage and commentary on political, business, economic and lifestyle topics at RasmussenReports.com, America's most visited public opinion polling site.
Rasmussen and his firm have developed a reputation for delivering reliable, newsworthy and actionable public opinion data. National political commentator Michael Barone calls him "one of America's most innovative pollsters." Pat Caddell and Doug Schoen, pollsters for Presidents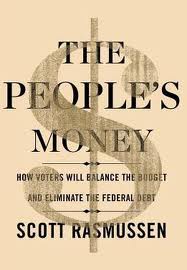 Jimmy Carter and Bill Clinton, cite Rasmussen's "unchallenged record for both integrity and accuracy."
A history major at DePauw, Rasmussen authored The People's Money, Mad as Hell: How the Tea Party Movement is Fundamentally Remaking Our Two-Party System, In Search of Self-Governance and Solving the Budget Crisis: Hope for America's Future. He co-founded ESPN with his father Bill Rasmussen, a 1954 DePauw graduate who presented a 175th Anniversary Distinguished Alumni Lecture in October.
The programs will continue through the University's 175th anniversary celebration, which began January 10, 2012 and goes through June 2013. Learn more about the 175th anniversary celebration by clicking here.
Back