Prof. John Dittmer to Discuss Civil Rights Movement in Illinois Speech
February 17, 2013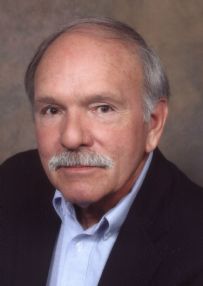 John Dittmer, professor emeritus of history at DePauw University, will present a lecture at MacMurray College in Jacksonville, Illinois, this Thursday, February 21. Dr. Dittmer "will speak about how the civil rights movement of the 1950s and 1960s changed the face of American politics and society," reports the Jacksonville Journal-Courier.
The newspaper adds, "The emphasis of Dittmer's lecture will be on ordinary people in Mississippi -- maids, sharecroppers, day laborers, independent farmers and small business owners -- who risked their livelihoods and their lives in an effort to take charge of their destiny. He says they brought about a social revolution, making possible the election
of a black president four decades later."
It notes that the professor's 1995 book Local People: The Struggle for Civil Rights in Mississippi "won the Bancroft Prize, generally considered the most prestigious award in the field of American history writing. He also authored the 2009 book The Good Doctors: The Medical Committee for Human Rights, Race and the Politics of Health Care in America."
Further details can be found at the newspaper's website.
Professor Dittmer delivered the principal address to DePauw's Class of 2009 at the University's 170th commencement and received an honorary doctoral degree. A summary of his remarks and an MP3 file of the complete speech can be accessed in this report. Video of the address is posted below.
Back